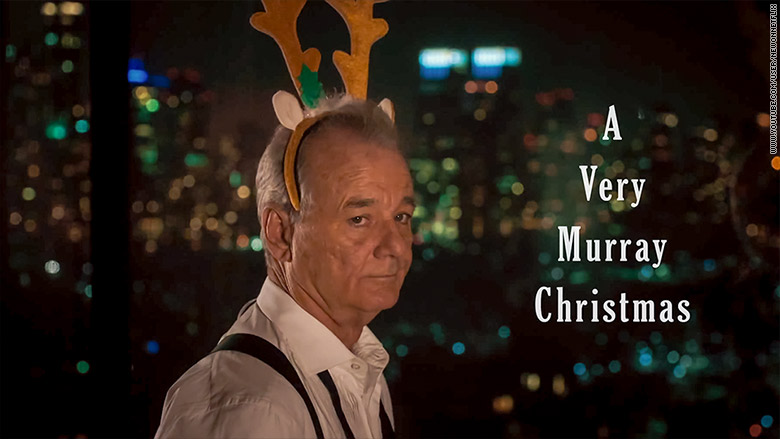 Move over Rudolph and Frosty, here comes Bill Murray.
Netflix announced on Friday that the comedic actor will star in "A Very Murray Christmas" on the service this upcoming December.
According to the company, the hour-long special will be "an homage to the classic variety show" and will feature Murray playing himself in all of his sardonic glory.
The plot of "Murray Christmas" will have Murray worrying that no one will show up to his TV show due to a blizzard that has hit New York City.
Yet, according to the company, "through luck and perseverance, guests arrive at the Carlyle hotel to help him; dancing and singing in holiday spirit."
George Clooney, Amy Poehler, Chris Rock, Miley Cyrus and other stars will make up Murray's yuletide guest list.
The festive event will be directed by Sofia Coppola, who also directed Murray in his Academy Award nominated role in 2003's "Lost In Translation."
Netflix did not immediately announce the exact date for "Murray Christmas." The company did release a brief teaser for the special, which you can watch here.
While "A Very Murray Christmas" is new to the Christmas lineup, Murray has been a holiday TV fixture for years by starring in re-airings of the Christmas classic "Scrooged."
Murray spoke about the special when he appeared as David Letterman's last guest on Tuesday. The special also stars Letterman's long time band leader Paul Shaffer.
This interview took place after he popped out of a cake on stage that said "goodbye, Dave."
Now we'll have to see if Murray will pop out of a fruitcake or a bowl of figgy pudding come December.