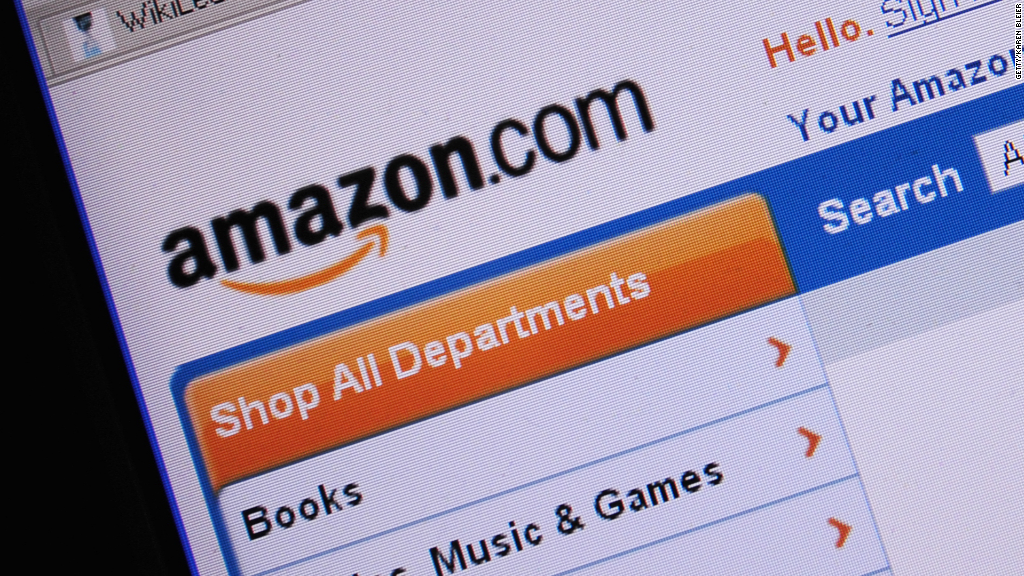 This is tasty.
Amazon is expanding its Prime Now service to offer quick delivery of food from local stores in Manhattan.
Amazon (AMZN) said customers can order groceries, prepared meals and baked goods from D'Agostino, Gourmet Garage and Billy's Bakery through its Prime Now app.
Two-hour delivery is free for Prime members, while one-hour delivery in "select zip codes" costs $7.99.
The ramped-up delivery service started on Thursday in "select neighborhoods" and will be spreading through Manhattan in coming weeks, Amazon said.
The service will soon include Eataly, an upscale Italian food vendor that was victimized by a security hack earlier this year, and Westside Market, a 50-year-old chain of family-run food markets.
"Once we've packed the order, the [Amazon] delivery guys arrive, they pick up the orders, and they set sail to deliver the product," said Julie Dugas, director at Billy's Bakery, which already partners with Amazon through Amazon Fresh, a competitor to Fresh Direct.
Dugas said the system is set up so that Amazon deliveries do not interfere with in-store customers shopping at Billy's Bakery. "We have a separate area where we set the Amazon bags for pickup," she said.
Prime Now is annual membership program for $99 a year that started in 2014 and includes free two-day shipping. In addition to Manhattan, Prime Now is now available in Brooklyn, Atlanta, Baltimore, Austin, Dallas and Miami.
Amazon made the announcement just days after Walmart (WMT) unveiled, as a test for certain customers, an unlimited shipping service that is half the price of Amazon Prime.
"Customers are loving the convenience of getting super-fast delivery from their favorite local stores through Prime Now," Amazon spokeswoman Kelly Cheeseman said.
Related video: Avocados, eggs, steak and coffee will cost you more