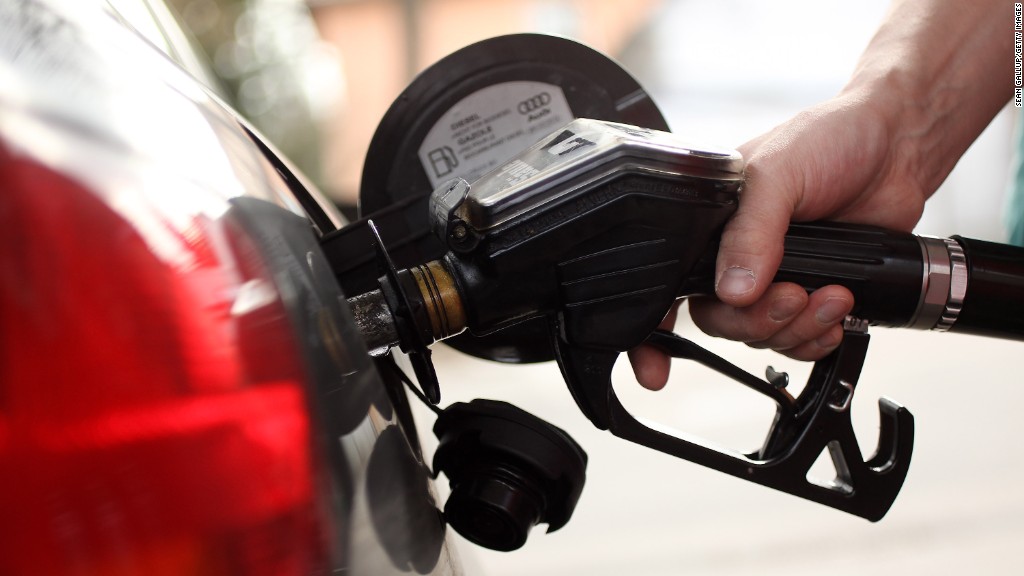 Gas prices have been steadily climbing, but with the summer driving season starting with the Memorial Day weekend, drivers could soon begin to see some relief at the pump.
"Everything points to the notion that we are very close to a peak price of 2015," said Tom Kloza, chief oil analyst for the Oil Price Information Service, which tracks prices for AAA, as well as GasBuddy.com
The average price of a gallon of regular gas heading into the weekend stood at $2.74, the high point so far this year. That's up 25 cents a gallon over the last month, but it's still about 90 cents a gallon cheaper than gas was a year ago.
The 33-million Americans that AAA are likely to be taking a car trip this weekend will find the cheapest prices for this holiday weekend since 2010.
Kloza said much of the recent run-up in prices has been due to the normal seasonal shutdowns of refineries as they stop producing winter blend gasoline and prepare to start making the more expensive summer blend required to reduce smog and air pollution. But most of that changeover is now complete, and supplies of gasoline should start to build from this point on, he said.
Related: Worried about a gas price spike? Now there's gas insurance
"Prices have been strong enough that most of the refineries are hurrying to restart," Kloza said.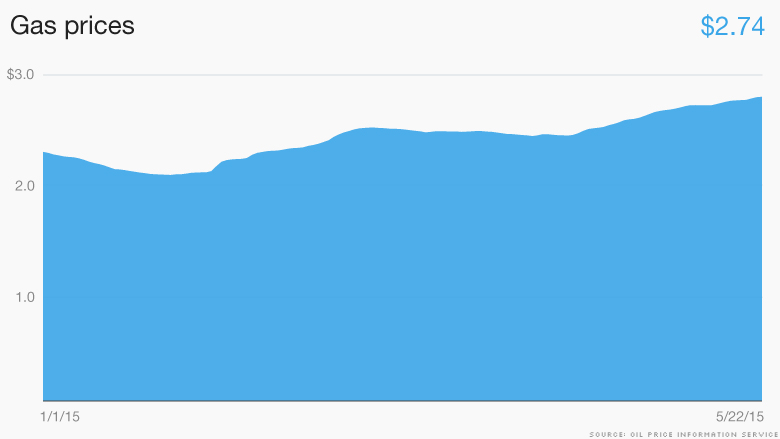 So as supplies rebuild, that should mean gas prices falling to near $2.50 a gallon by July or August, he predicted. And once the summer driving, and summer blend of gasoline ends, prices could fall sharply at the end of the year as they did last year, Kloza predicted.
"Post-Labor Day, a lot of places are going to see gasoline for $2, 2.25 a gallon," he said.
Related: Gas credit cards are the worst
Crude oil prices were also climbing much of this year, helped by the a slight weakening of the dollar in recent months. Some other countries including China have been buying oil to fill their own strategic petroleum reserves, helping demand.
But Kloza and some other experts believe the recent rally in oil prices could be running out of steam. Factors that drove oil prices lower late last year, including increased U.S oil production, could start to put downward pressure on crude in coming months.
"We believe that the recent price rally is premature," wrote Goldman Sachs oil analysts Damien Courvalin and Jeffrey Currie in a note this week. They're expecting prices to revisit recent lows of $45 a barrel by October.