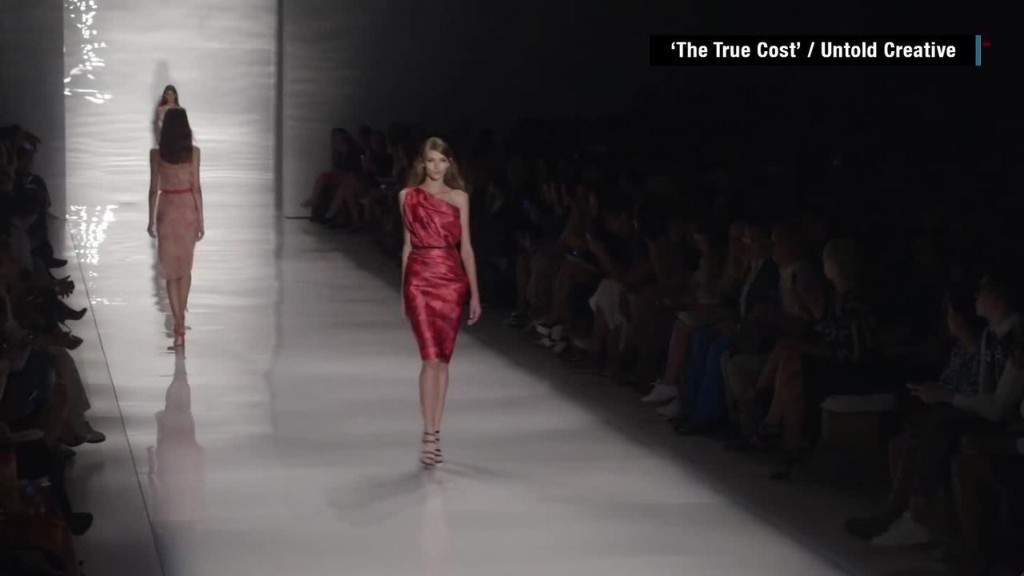 We buy too many clothes, and we pay too little for them.
That's the message of "The True Cost," a new documentary on the perils of the fashion industry, which is being released next week.
The film is a sweeping, heartbreaking and damning survey of the clothing economy. It covers malformed children of pesticide sprayers in India's cotton belt, gruesome shots of the deadly 2013 Rana Plaza factory collapse in Bangladesh, Indian rivers frothing with chemicals, and mountains of discarded clothing in Haiti.
"I believe these clothes are produced by our blood," Shima Akhter, a Bangladeshi factory worker, says in the film. "I want the [factory owners] to be aware and look out for us, so that no more mothers lose their kids like that."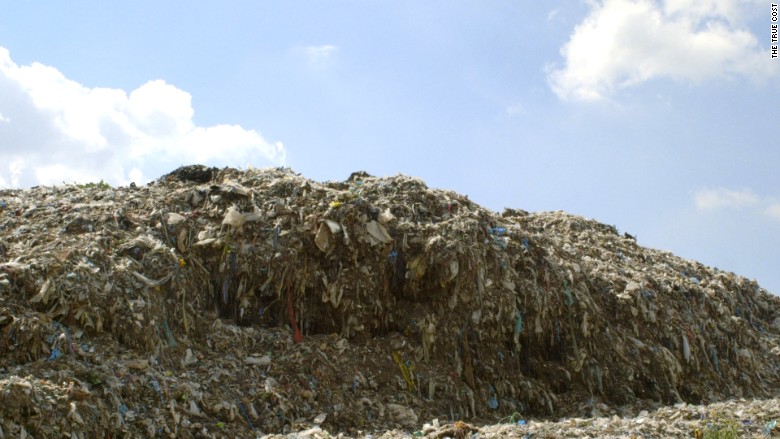 The film interviews a factory owner in Bangladesh, who says the constant pressure to produce cheaply is partly responsible for the unsafe conditions.
"Is it really ethical to buy a T-shirt for $5, or a pair of jeans for $20?" asks Livia Firth, creative director at the sustainable businesses consultancy Eco-Age.
Related: Out of a tragedy, socially responsible fashion
The movie is filled with disturbing facts. Here's a few:
-- 250,000 Indian cotton farmers have killed themselves in the last 15 years, partly as a result of going into debt to buy genetically modified cotton seeds.
-- There are 80 billion pieces of clothing purchased worldwide each year, up 400% from two decades ago.
-- Americans throw out 82 pounds of textiles annually.
-- Only 10% of the clothes people donate to thrift stores get sold -- the rest end up in landfills or flood markets in developing countries.
"I came into this completely blind," Director Andrew Morgan said at a press screening Friday. "I never thought twice about a piece of clothing I wore."
Morgan said a photo of children -- who were close in age to his own kids -- hunting for loved ones near the Rana Plaza rubble is what spurred him to make the film.
He said systematic changes are needed in this and other industries, chief among them counting the costs of pollution or unsafe working conditions that are not currently factored into the price of goods.
But for now, he urges consumers to opt off the treadmill of purchasing more and more cheap clothing -- what's being referred to as "fast fashion" -- and buy fewer, better-made items.
"Let's back off this endless, constant purchasing and invest in clothes we love," he said.