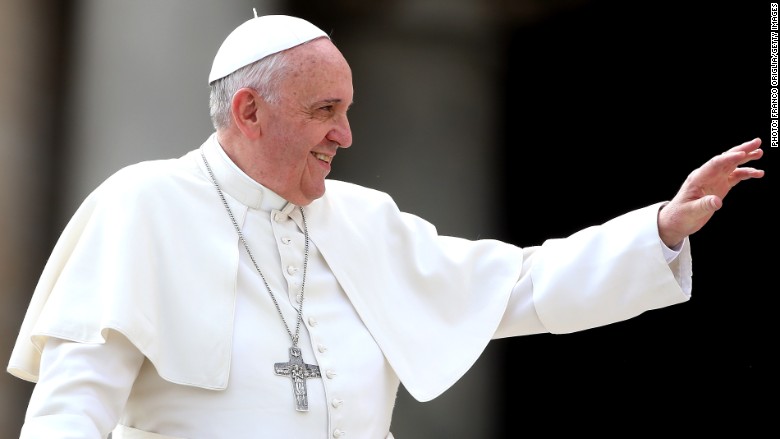 It's been a good year for the Vatican bank as it works to scrub clean the sins of the past.
Stronger income from trading securities including bonds and a fall in operating expenses drove a sharp rise in profits last year.
Net profits hit €69.3 million ($76.1 million) in 2014, up from €2.9 million ($3.1 million) a year earlier, according to the bank's annual report released Monday. The bank said the improvement was "essentially the result of financial market developments."
Related: Pope blasts arms trade as industry of death
The bank serves thousands of Catholic charities, religious orders and dioceses around the world. For the past several years, it has been trying to shake off a reputation for murky dealings that date back decades.
It has been hit by a criminal investigation, high-level resignations and international accusations that it wasn't doing enough to prevent money laundering.
Under new management, the Institute for the Works of Religion -- as the bank is formally known -- has shed hundreds of customers, dealt with past investment losses and improved transparency.
It currently has around 15,000 mostly institutional clients. More than 4,000 accounts were closed over the past year, 554 for not meeting the bank's criteria.
In the report, bank president Jean-Baptiste Douville de Franssu said that "significant progress" had been made in adapting to the new regulatory environment, reviewing its interaction with tax authorities, and addressing the "misuse" of the past.