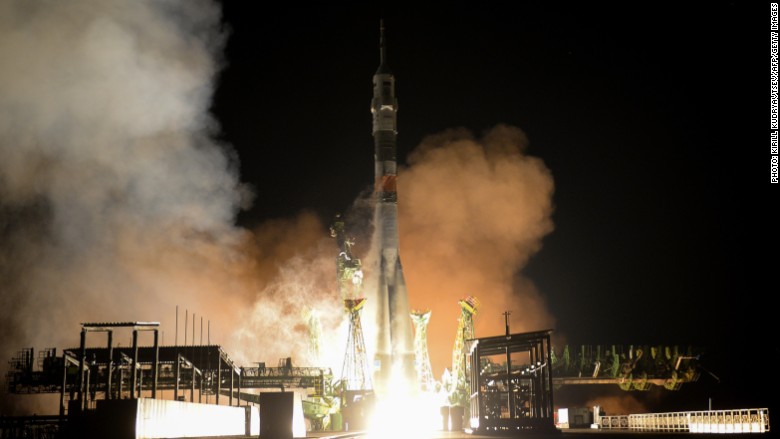 Russia's space industry is in crisis caused by funding cuts, corruption and "moral decay," government officials said.
Billions of rubles have been lost in shady transactions. Construction projects are languishing. And important launches are failing.
In 2014 alone, federal space agency Roscosmos committed 92 billion rubles ($1.8 billion) worth of financial violations, according to Russia's public spending watchdog agency.
The head of the the audit office, Tatyana Golikova, said the amount of money allegedly misused initially shocked her.
"At first I could not believe my inspectors," Golikova told the Russian parliament during her annual presentation on Friday.
At the center of Roscosmos' problems is the construction of the Vostochny Cosmodrome. The new space launch site in the eastern part of the country was originally set to open by the end of this year, and its first manned missions were planned for 2018.
But the project has suffered a series of setbacks because of funding problems and alleged corruption. Golikova, the audit chief, said construction costs have ballooned by 20%. Several criminal cases are under way over corruption allegations.
The cosmodrome is crucial for Russia's ability to launch rockets. The country still relies on the Soviet-era Baikonur Cosmodrome in Kazakhstan for its space travel.
Related: Economic crisis hits at heart of Russia's pride
To add to the misery, Russia has lost two spacecraft in the last month. A crewless cargo space ship burned up in the Earth's atmosphere after a communication failure, and a Proton-M carrier rocket carrying a Mexican satellite crashed in Siberia.
Russia's deputy prime minister, Dmitry Rogozin, blamed the accident on chronic corruption in the space industry.
"With such a level of moral decay, one should not be surprised at the high accident rate," Rogozin, who is in charge of the aerospace sector, said in a statement.
The Russian space program has suffered deep cuts because of the economic crisis. The Federal Space Agency's budget for the next decade was slashed by 35% to 2 trillion rubles ($37 billion) in March.