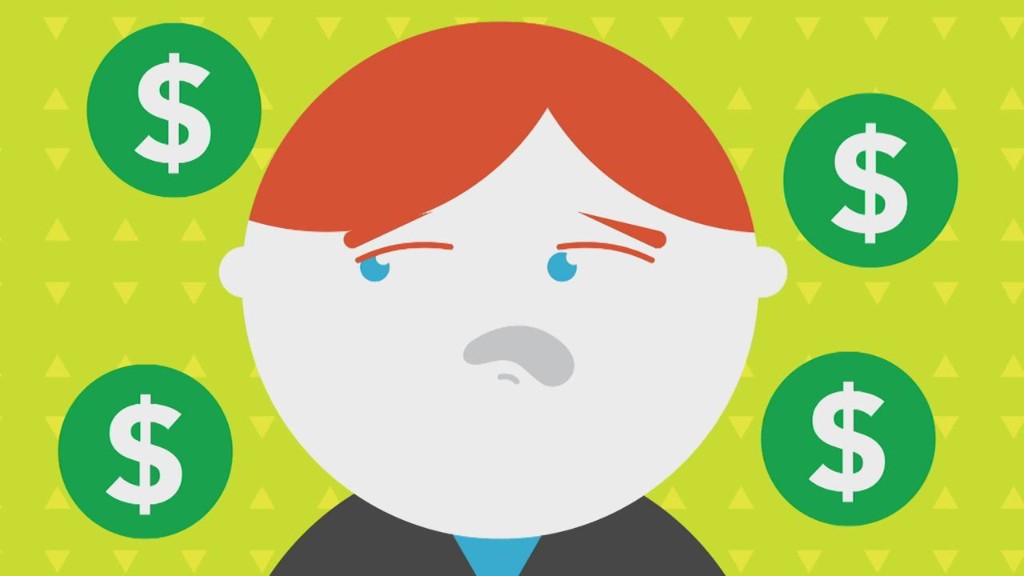 Stocks were tumbling Tuesday.
The Dow fell 190 points, or 1%. The S&P 500 and Nasdaq fell more than 1% too.
Still, the market has had much worse days this year. And stocks are not far from their all-time highs.
But Tuesday's pullback is notable for a couple of reasons.
Why are stocks lower? The most recent economic data may be leading to renewed fears that the Federal Reserve will raise rates sooner rather than later.
Related: Janet Yellen says Fed can't risk 'overheating the economy'
New home sales for April were higher than expected. Consumer confidence was up. And the latest figures for durable goods orders -- a key indicator of health in manufacturing, topped forecasts too.
If the economy is really regaining some steam after a frigid first quarter, the Fed could raise interest rates as early as September.
Rate hike worries push up dollar ... Expectations for higher interest rates in the U.S. appear to be boosting the value of the dollar as well.
The greenback had been weakening lately. That was giving investors a reason to be happy.
But the U.S. Dollar Index, which tracks the dollar versus the euro and several other key currencies, rose more than 1% Tuesday.
The strong dollar has hurt big multinational companies like Coca-Cola (KO), Procter & Gamble (PG) and Johnson & Johnson (JNJ).
Related: The U.S. dollar may get a second wind
Unfavorable foreign exchange rates reduce the dollar amount of these blue chip firms' international sales. The strong dollar also makes it tougher for American firms to compete against European and Japanese companies in their home markets.
... and drag down oil. The dollar's rally also was bad news for oil, which trades in dollars and often falls when the dollar is rising.
Crude prices tumbled nearly 3% to around $58 a barrel Tuesday. Oil had recently climbed back above $60.
A new sense of stability in the energy market is one of the reasons the stock market had been so calm in the past few weeks.
Related: Top 10 obstacles for the stock market
Traders have been hoping that the worst may be over for oil, which had fallen to a low of around $43 a barrel earlier this year.
So it should come as no surprise that several energy stocks -- including Transocean (RIG), QEP Resources (QEP), Noble (NE), Helmerich & Payne (HP) and Ensco (ESV) -- were among the worst S&P 500 performers Tuesday.
Fear is back? Trading volume was light so investors have to be careful to make too much of one day's market action -- especially since it's a day after a holiday.
But Tuesday's sell-off could signal a return to more anxious times for the market.
It has been relatively calm lately. The Dow had not closed with a 100-point move (up or down) for the past six trading days. That streak ended Tuesday.
The VIX (VIX), a volatility measure closely watched on Wall Street, shot up nearly 20%.
CNNMoney's Fear and Greed Index, which looks at the VIX and six other gauges of sentiment, fell into Fear territory. It's been showing signs of Greed for the past month.
Sadly, Wall Street is likely to play the "When is the Fed going to raise rates?" game until the Fed finally raises rates. So this data-driven volatility is probably here to stay for at least a few months.
Everybody hurts. Finally, and perhaps most alarmingly, there weren't any so-called safe haven stocks rising while the broader market fell.
The big winner on Wall Street was Time Warner Cable (TWC)-- and that's only because it's being acquired by Charter Communications (CHTR).
Related: Charter scoops up Time Warner Cable
The second-best performer in the S&P 500? Cablevision (CVC) rose 3.5% -- likely due to speculation that it's the next cable firm to get bought.
But all 30 stocks in the Dow were lower. Only 32 stocks in the S&P 500 finished the day with gains.
That's kind of scary. To quote the Motown classic by Martha and the Vandellas, investors had nowhere to run to, baby. Nowhere to hide.