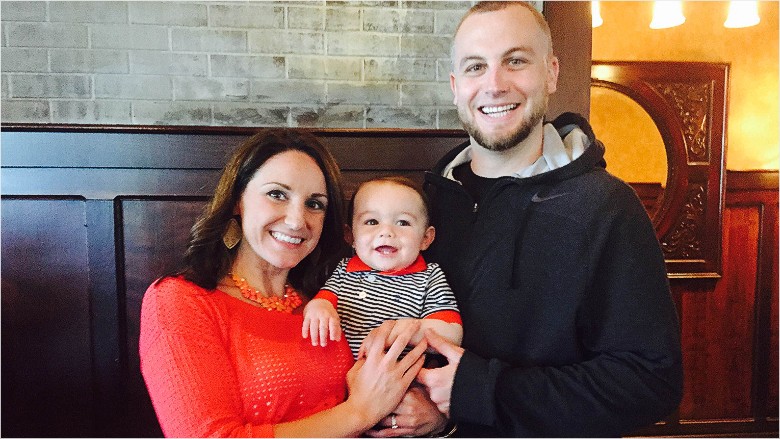 Life as a buyer in a seller's market is tough.
Weekends are spent trudging through crowded open houses, lowering your standards and scrambling to submit an offer within hours of seeing a mediocre house.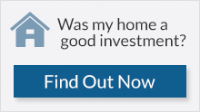 It's also emotional.
"I began to cry again, except these were tears of frustration," said Ashley Bradt, after being outbid on a Boston-area home that got 25 offers. "Not just because we didn't get this home, but because I now know we will be competing against these same folks on any home that is decent."
Bradt and her family have been on the hunt for three years ... and counting. Their offer -- which was above the asking price -- was rejected less than 72 hours after first visiting the house.
She checks every day to see how high the winning bid went. "I am so curious to see what I am going up against."
Bradt and her husband's search in the Boston area intensified last fall. She really wants a home for their 11-month old son to grow up in.
As first-time buyers, they don't expect their dream house, just something that makes them feel good when writing mortgage checks. "We realized we will probably need to do updates and renovations."
It's common for homes to go under contract just days after hitting the market, and Bradt has attended open houses so crowded she had to wait to enter rooms.
The process has become so time consuming it's hard to establish a work/house hunt/life balance. She works full-time as an engineer and doesn't want to miss time with her son. On weekends, she looks for parks en route to open houses to stop and play.
The prolonged search has increased the couple's budget as they've been able to save more. And while Bradt said they don't want to end up house poor, she would consider dipping into her 401(k) for the right house.
They're also trying to find homes before they hit the market. During a walk around a neighborhood after an open house, a local couple told her a nearby home might be available soon.
She looked up the potential seller's name and sent a letter expressing interest in the home. She hasn't heard back yet.
For now, the couple plans to stay in their 900-square foot apartment with a month-to-month lease. "We are going to keep going," she said. "We don't need a house to have a family."
Related: It's getting more expensive to be a renter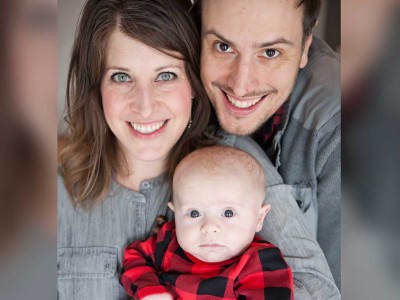 The living quarters are also getting tight for Brandon Hess, his wife and 9-month old son in their studio loft in downtown Denver.
The first-time buyers started searching for a bigger home before Christmas last year, and Hess never expected the search to be so fierce.
"Buyers don't have a lot of power unless you have a lot of cash or will pay over list price."
The couple originally wanted to stay near downtown, but quickly realized that wasn't in the budget and expanded their search.
They toured more than 30 houses, but found list prices can be deceiving and bidding wars are common. "It's sort of a demoralizing process, you would see a house you think is in your range, but the new tactic is to list at $270,000, but they really want $380,000."
During their hunt they found five homes they liked, but only ended up making offers on two of them. "The seller's realtor would let us know it wasn't worth the time given other, far larger offers."
They got close to becoming homeowners with an offer that was accepted in March, but Hess said they backed out after the inspection revealed major issues.
Rapidly rising home prices have made it hard for the family to save. "We aren't putting any money away. We are breaking even right now."
They've tabled their plans to become homeowners for now, and at this point, Hess is worried they may get priced out of the rental market.
"We are starting to feel like we can't afford Denver anymore."
Calculate: How much house can you afford?
Low inventory and rising prices have been good and bad for Reagan Jeffers.
His family has been looking for a home in Dallas for more than a year. When they saw how strong the market was, they decided to list their own home in April. It sold in four days, for more money than they were asking.
The pressure was on to find a new home.
"There have been numerous homes that will have a 'Coming Soon' sign ... and they are already under contract before it hits the market," he said.
During his hunt, Jeffers was outbid on four offers. He said homes are appreciating so fast, and the competition is so fierce, that one area they once considered became unaffordable.
"There is a lot of California money coming to Texas. They have cash readily available if they just sold their homes in California," he said. "The profit they made on that house is enough to buy a home in Texas."
But Jeffers might have a happy ending. After he increased his budget by 10%, his fifth offer was finally accepted and he's scheduled to close this week.
"It is surreal," he said. "I still can't believe it."
Are you a homebuyer in a seller's market facing stiff competition finding your dream home? Are bidding wars common in your area? Tell us about your house hunt horror story and you could be featured in an upcoming story on CNNMoney.