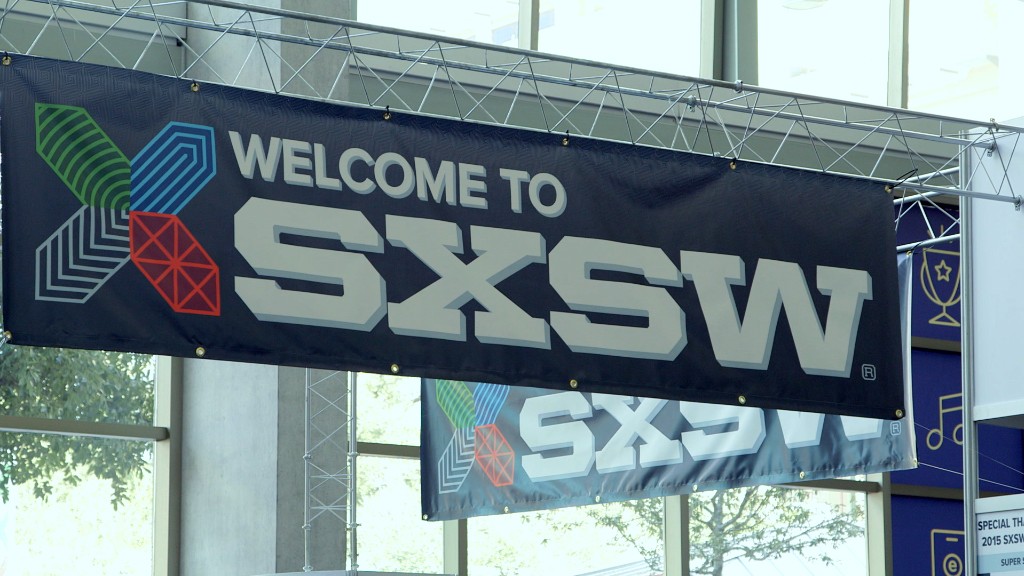 Don't mess with Texas: It's got several of America's fastest growing cities.
Three of the top five fastest growing U.S. cities are in Texas, according to new U.S. Census Bureau data on population growth between 2013 and 2014.
The figures are another sign that young American adults and some Baby Boomers are flocking to cities, choosing an urban life over suburban or rural towns.
New York City still tops the list of top destinations that Americans head to, but Houston, Austin and San Antonio rank in the top five.
Despite the recent downswing in energy jobs, Texas remains a hot bed for tech, education and health care jobs. The Lone Star state has one of the lowest unemployment rates in the country, especially for a large state. It also has lots of affordable real estate, which makes it attractive prospective home buyers.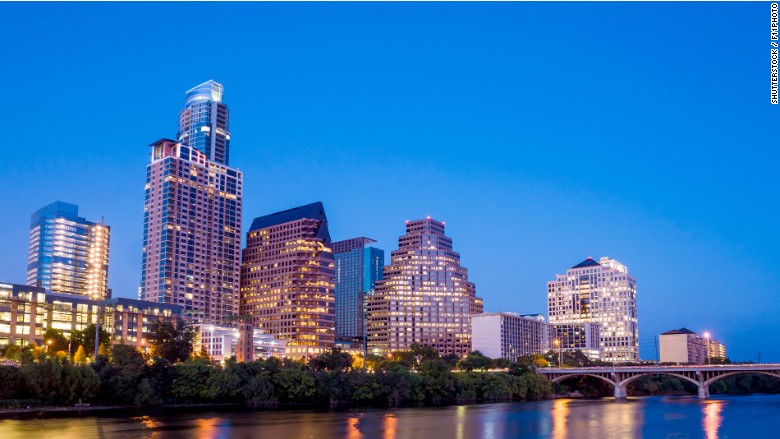 Related: Why everybody is moving to Texas
Austin remains America's big growth story. Since 2010, Austin's population has risen by 100,000. Put another way: more people have moved to Austin over that time span than to San Francisco and Philadelphia -- combined.
Just last year, over 25,000 people moved to Austin, bringing its total population to just below a million. New York City, with nearly 8.5 million people, only had about 53,000 people move in last year.
Fort Worth and Dallas also made the top 10. Charlotte, Los Angeles and Phoenix ranked in the top 10 as well.
The Census data marked a few other milestones. American now has 10 cities with over a million people after San Jose, CA, cracked the list in 2014. And New Orleans returned to the top 50 largest cities for the first time since Hurricane Katrina.
Related: Hottest housing markets
Most population growth between 2013 and 2014
1. New York, NY: +52,700 (total pop. 8.5 million)
2. Houston, TX : +35,700 (total pop. 2.2 million)
3. Los Angeles, CA: +30,900 (total pop. 3.9 million)
4. Austin, TX: +25,600 (total pop. 912,000)
5. San Antonio, TX: +24,900 (total pop. 1.4 million)
6. Phoenix, AZ: +24,600 (total pop. 1.5 million)
7. San Diego, CA: +21,200 (total pop. 1.4 million)
8. Dallas, TX: +20,300 (total pop. 1.3 million)
9. Fort Worth, TX: +18,100 (total pop. 812,000)
10. Charlotte, NC: +16,000 (total pop. 809,000)