The Internet is continuing to grow, mostly through the use mobile devices. New data released gives a glimmer of how this growth will change the global economy and workforce.
On Wednesday, venture capital firm Kleiner Perkins Caufield & Byers released its annual Internet Trends report -- the highly anticipated study from KPCB partner Mary Meeker.
Meeker, in past years, has focused her presentation on the business and market opportunity of individual tech sectors. In 2014, Meeker assessed where, when and how messaging apps, big data, and connected devices would boom.
Nearly half of the new report examines how people's Internet habits are changing the way they make a living.
Here are six of the highlights from Meeker's 2015 Internet Trends Report.
1. Today there are 2.8 billion people connected to the Internet, which is up from 35 million in 1995, when the Internet Trends report was first published. That's still only 39% of the world's population.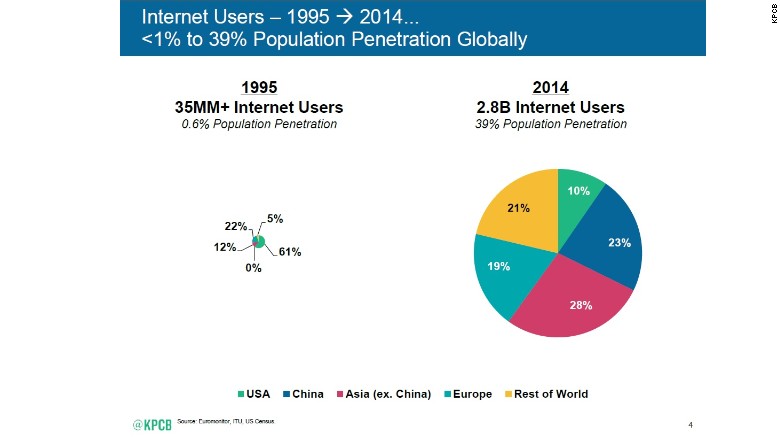 2. On the other hand, 73% of the world's population now use mobile phones, which means most people already have access to a device that can connect to the Internet.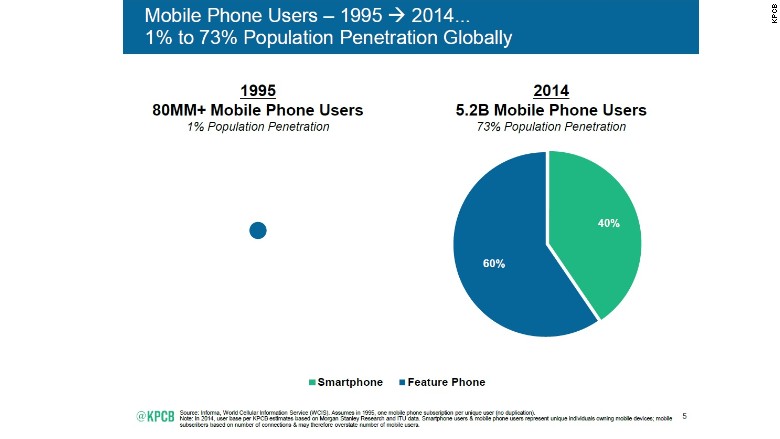 3. Reliance on smartphone connectivity will only grow stronger, especially among the future workforce -- millennials and those living in emerging markets. According to Meeker's research, 87% of millennials say their phone never leaves their side, and 80% say reaching for a smartphone is the first thing they do when they wake up.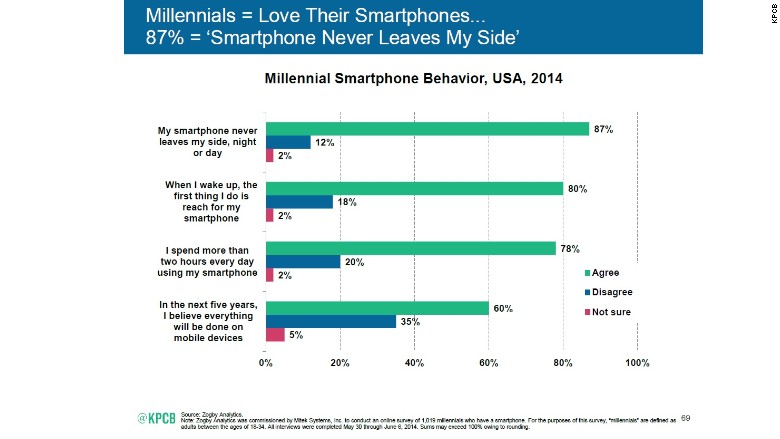 4. Nigeria and India have the highest mobile traffic rate as a percentage of all Internet traffic than other nations.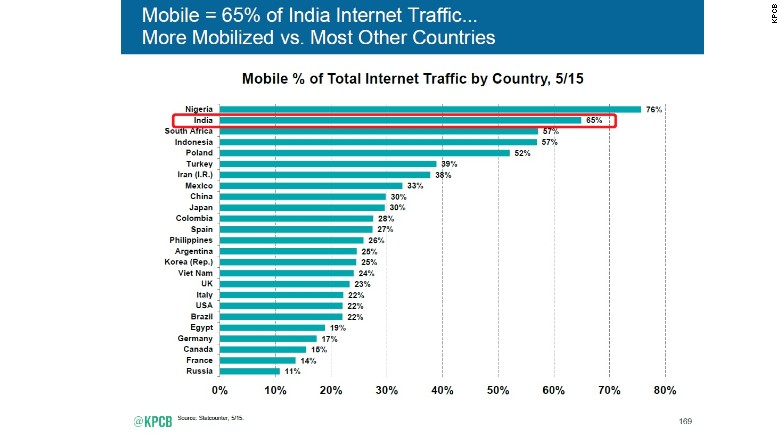 5. More mobile devices in more hands means more ways to reach a global workforce. The rise of on-demand services is a product of this trend, and will give workers new ways to find flexible jobs to supplement their income. In the U.S., the average income earned through Web-only marketplaces is already a notable portion of the country's median income level.
This slide will be the one to watch in the coming years.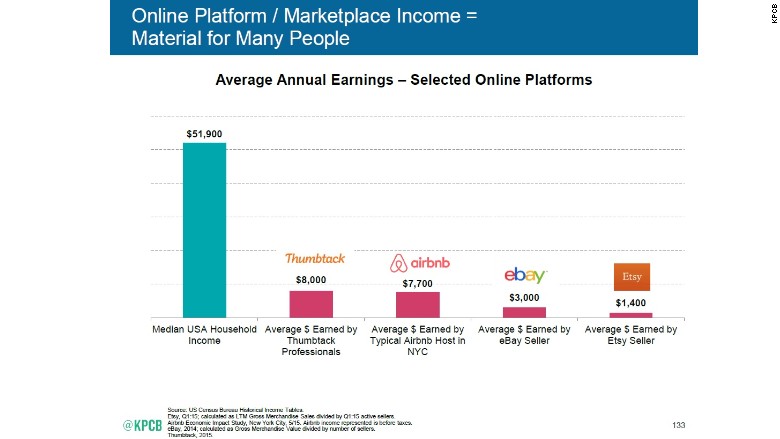 6. Technology and the Internet has also made workforce inequality more visible. Fittingly, Meeker closed her presentation at Re/Code's Code Conference with a slide titled: "Diversity Matters...It's Just Good Business."