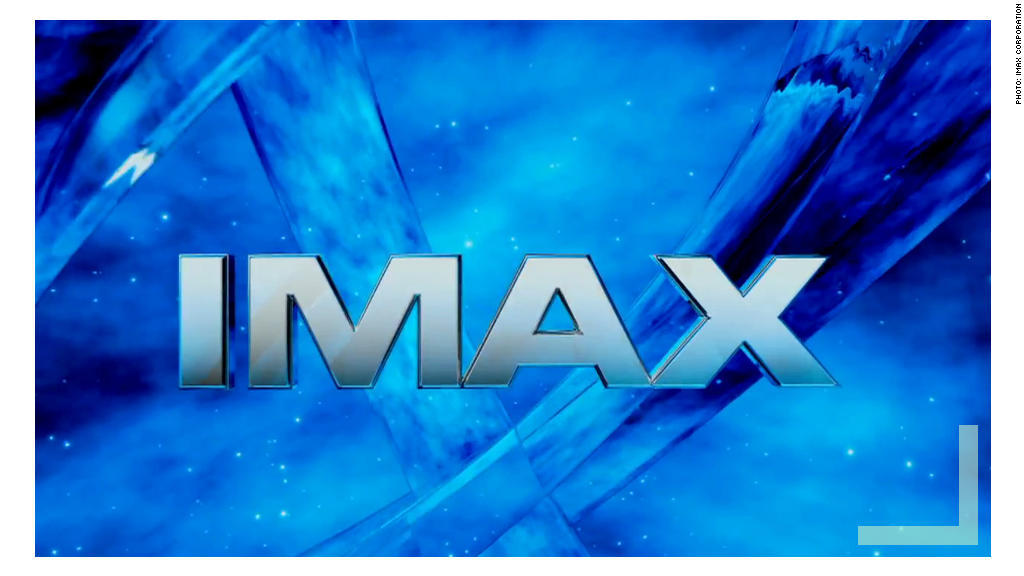 This is likely to be a record-breaking year for Hollywood. But the biggest box office winner on Wall Street doesn't make blockbuster movies. It shows them on enormous 3-D screens.
IMAX (IMAX) shares are up 30% so far this year and are trading at an all-time high. The stock has done better than Disney (DIS) and leading movie theater chains Regal (RGC) and AMC (AMC).
It makes sense. IMAX movies make a ton of money thanks to the premium ticket prices.
The company pulled in more than $18 million during the opening weekend of "Avengers: Age of Ultron" earlier this month. That works out to an average of nearly $50,000 for each of the company's 364 screens. By way of comparison, a typical opening weekend for a movie not on IMAX tends to be around $10,000 to $20,000.
"Furious 7" and "Mad Max: Fury Road" have been big hits as well.
And the summer is just getting started.
Related: "Game of Thrones' coming to an IMAX theater near you
Earthquake drama "San Andreas" hits IMAX theaters Friday. "Jurassic World" and "Terminator Genisys" -- the first Terminator film with Arnold Schwarzenegger since 2003 -- come out in June and July respectively.
So it's no wonder that analysts are expecting this to be a fantastic year for IMAX. Wall Street is predicting that sales will increase 22% and that earnings per share will be up nearly 55%.
But IMAX doesn't just want to rule the silver screen in the United States. The company has its sights set on taking China by storm as well. And that has investors extremely excited.
IMAX announced on Thursday that it planned to take its IMAX China Holding subsidiary public on the Hong Kong Stock Exchange. IMAX shares rose 3% on that news.
Related: China tops U.S. at the box office for the first time
Richard Gelfond, the CEO of IMAX, said it has become increasingly clear that boosting its presence in China is key to its long-term growth -- and that it has to do so with partners in China.
"Over time, being a bigger Chinese player will benefit the company," he told CNNMoney. "We realized years ago that IMAX had to be more and more focused on China and less on North America."
IMAX sold a 20% stake in the China unit to two Chinese companies last year. IMAX currently operates 239 movie screens in China and has plans to install another 219 over the next few years.
The box office success of "Transformers: Age of Extinction" in China last year is another sign that Hollywood is going to need to target the Chinese moviegoer even more directly. That should be good for IMAX.
Related: It took 'Furious 7' just 8 days to gross $250 million in China
"Studios have been following the box office globally -- and a lot of the international box office is coming from China," Gelfond said.
Stifel analyst Ben Mogil thinks that the timing is right for IMAX to capitalize on the box office boom in China.
He boosted his price target for IMAX following the Hong Kong IPO news, citing the fact that Chinese movie theater operators trade at a higher valuation than those in the U.S. because of their growth potential.
But don't expect IMAX to diminish its focus on the U.S.
Related: 'San Andreas' and The Rock brace for a shaky box office weekend
Gelfond said he thinks this year will turn out to be one of the best ever for Hollywood, and by extension, IMAX.
In fact, the end of the year could be even bigger than the summer. The next James Bond movie, "Spectre" is out in November. So is "Mockingjay -- Part 2" -- the conclusion of the insanely popular "Hunger Games" franchise.
Then there's that little sci-fi movie coming out in December. "Star Wars: Episode 7 -- The Force Awakens."
"2015 started out with tremendous expectations for movies, and so far the box office appears to be meeting those expectations," Gelfond said.