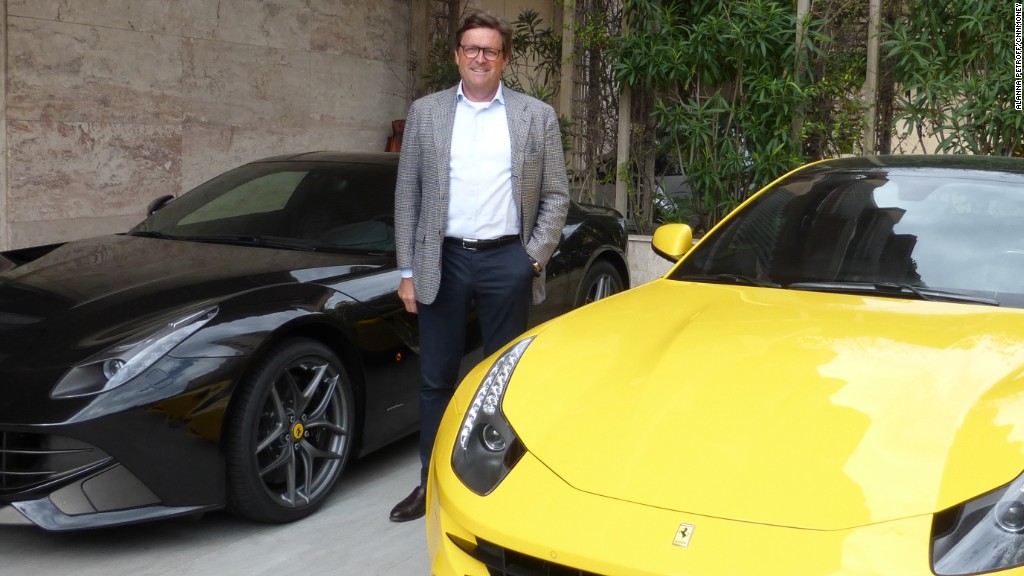 When people think of Monaco, wealth, fast cars and casinos come to mind. But few think about how this tiny city-state became a mecca for the rich.
The mini country on France's sun-kissed Mediterranean coast is home to about 38,000 people, and one in three are millionaires, according to WealthInsight. It has the highest per capita GDP in the world.
So how did this happen?
The big draw is tax. The principality scrapped income taxes back in 1869, and other tax rates for companies and individuals are exceptionally low. The prospect of keeping hold of most of their wealth has attracted people from over 100 nations.
Famous residents include Formula One driver Lewis Hamilton, tennis star Novak Djokovic and Lady Tina Green, wife of British retail billionaire Sir Philip Green.
In addition to tax benefits, the rich also like Monaco for its lifestyle.
The combination of balmy weather all year round, political stability, and a calendar packed with high profile events such as the Grand Prix, has proven particularly attractive.
Monaco is also easily accessible via Nice airport, a short hop across the border in France.
Yolande Barnes, a director at real estate consultancy Savills World Research, said many super-rich prefer Monaco over offshore tax havens like the Cayman Islands.
"People don't want to feel exiled," she said. "It's the right location for a significant number of the world's wealthy."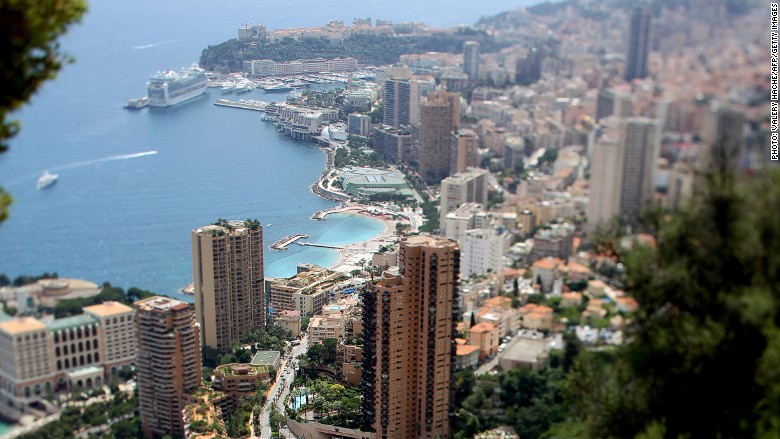 These attractions mean Monaco -- which is roughly the size of New York's Central Park -- has a red-hot real estate market. Demand is high, supply is scarce and property prices are off the charts.
Ultra-prime property in Monaco sells for roughly $9,000 per square foot, about 50% more than comparable places in New York City.
Yachts are also big business in Monaco. Many local real estate agents list second-hand yachts alongside apartments and villas.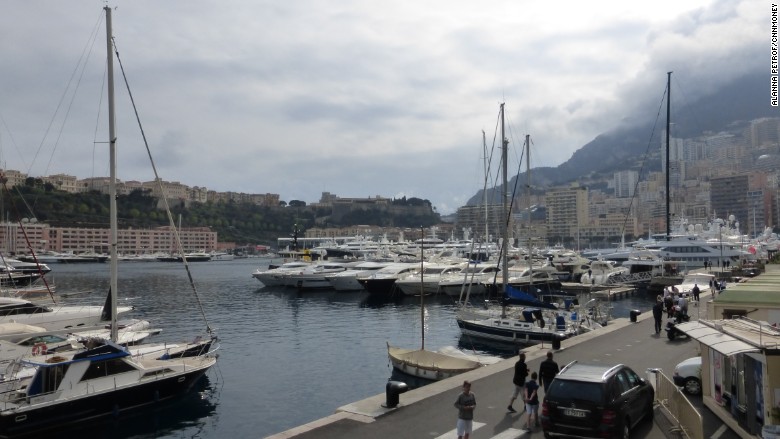 With all this money sloshing around, it's no surprise that Monaco has built up a healthy financial sector, accounting for roughly 17% of the economy.
"It's become a business location in its own right," said Barnes, noting there's particular demand for wealth management services and yacht financing.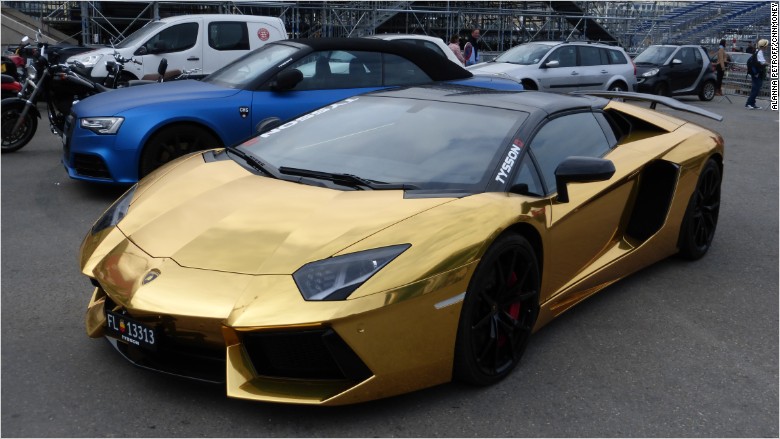 And contrary to what you may expect, this isn't a quiet place for rich loungers.
Monaco can get loud and raucous as residents rev up their supercar engines when they drive around town. The roars of the engines echo off the high-rise apartment buildings.
Many tourists often come just to take pictures of these ultra-expensive vehicles.