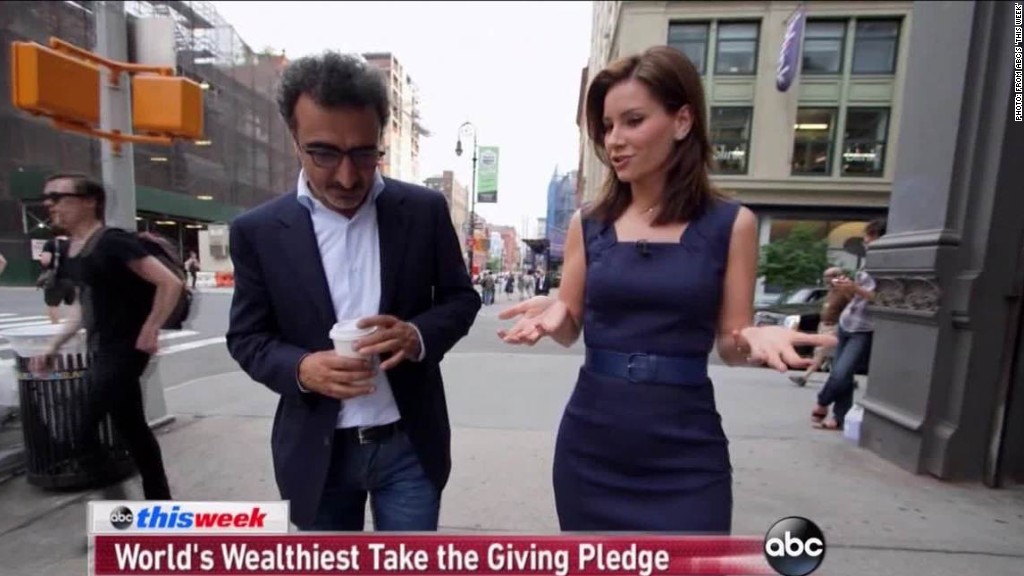 For the past five years, Warren Buffett and Bill and Melinda Gates have been on a campaign: They want to give away their fortunes with the same fervor they used to amass them.
The two launched the Giving Pledge in 2010 to spur philanthropy by fellow billionaires. They have now signed up more than 130 individuals or couples pledging to give away at least half their wealth while alive or in their wills.
Buffett, who will turn 85 in August, said Sunday that billionaires should make sure their money is put to good use and not simply passed on to their children.
"Twenty years from now, I will be in a place where there will be no Forbes 400," Buffett said on ABC's This Week with George Stephanopoulos.
Buffett was interviewed along with Bill and Melinda Gates, the wife of the Microsoft (MSFT) founder. The couple has established one of the world's leading philanthropies.
The newest member of the Giving Pledge is Hamdi Ulukaya, who founded Chobani. Ulukaya, born in Turkey, started the Greek yogurt company with a Small Business Administration loan after emigrating to the United States in 1994.
Ulukaya's new foundation, announced last week, is called Tent and will focus on helping the world's refugees.
"I dedicate my signing of the Giving Pledge to my mother and I am publicly committing the majority of my personal wealth ... to help refugees and help bring an end to this humanitarian crisis," he wrote.
Related: From broke to billionaire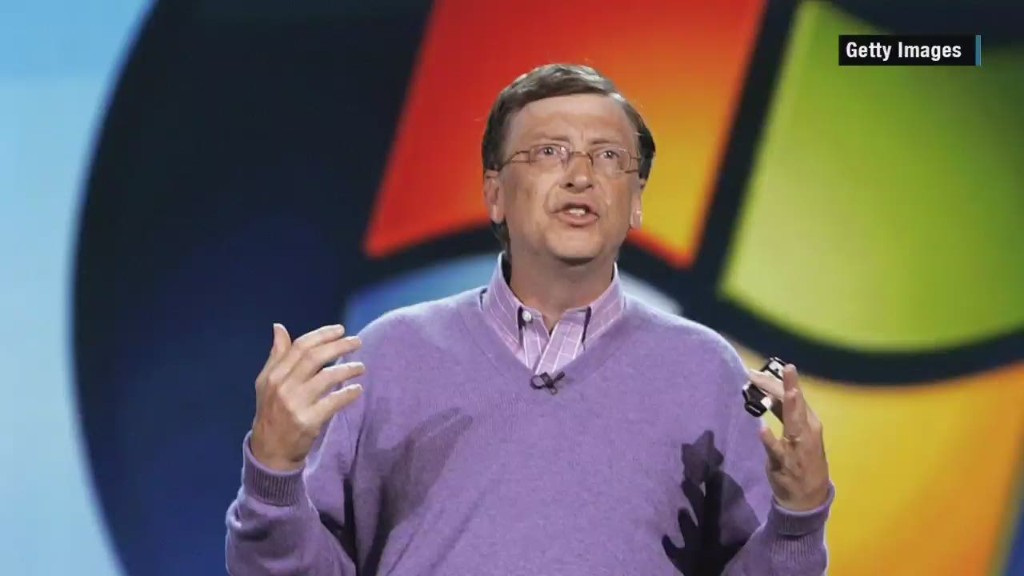 Other members of the Giving Pledge include former New York Mayor Michael Bloomberg, wealth manager Bill Ackman, movie director George Lucas, oil executive T. Boone Pickens and CNN founder Ted Turner.
Another signatory, Spanx founder Sarah Blakely, has pledged to "invest in women because I believe it offers one of the greatest returns on investment."
Some of the leading tech moguls have joined, including Reed Hastings, CEO of Netflix (NFLX), and his wife, Patty Quillin, and Facebook (FB) founder Mark Zuckerberg. Also pledging: Sheryl Sandberg, Facebook's chief operating officer, and her late husband Dave Goldberg.