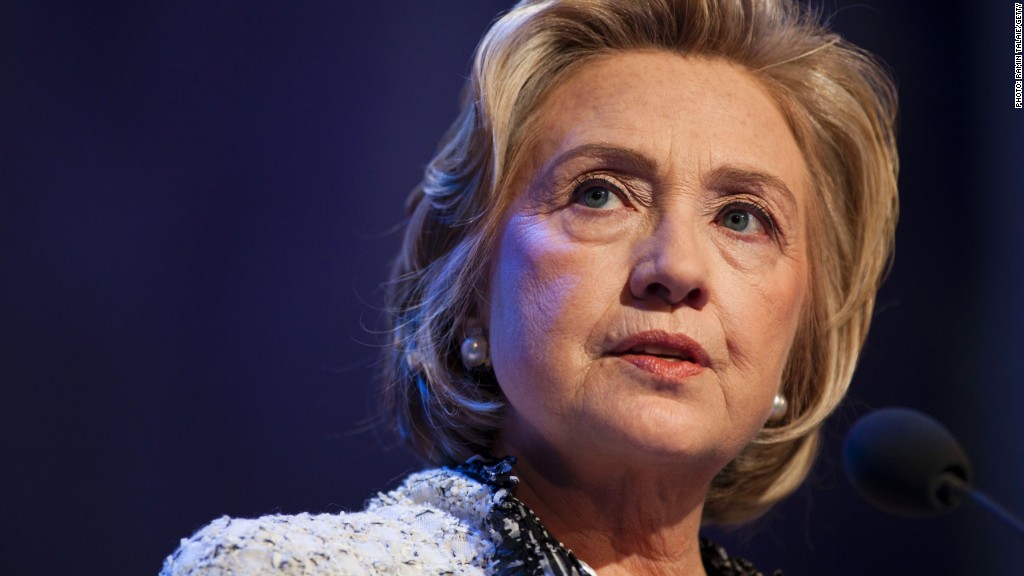 Billionaire Leon Cooperman isn't voting for Hillary Clinton in 2016.
"I don't need anybody crapping all over what I do for a living," Cooperman told CNNMoney's Cristina Alesci Monday.
Cooperman is the founder of hedge fund Omega Advisors, which has about $9 billion in assets.
He thinks Clinton is a hypocrite for painting a nasty picture of hedge fund managers and then asking them for money and trying to befriend them.
Related: Hillary Clinton's Wall Street dilemma
"[She] hangs out with all these people in Martha's Vineyard and in the Hamptons and then the very first thing she has to say is to criticize hedge funds," Cooperman, said.
Cooperman, 72, said he isn't looking for praise, but declares he's the living embodiment of the American Dream.
"I have nothing to apologize for. I've made a lot of money. I'm giving it all back to society," he says, emphasizing his large donations to places such as Hunter College in New York, Columbia University and Saint Barnabas Medical Center in New Jersey.
Related: Hedge fund star Dan Loeb trashes Warren Buffett
Cooperman was born in a poor neighborhood in New York City's Bronx borough. Today his net worth is estimated at just under $4 billion, although that varies annually depending upon the success of his fund and his personal investments.
In March, he revealed that his firm is currently under investigation by the U.S. Attorney's Office in New Jersey and the Securities and Exchange Commission for some of its trades. Authorities have subpoenaed documents from Omega Advisors, but no charges have been filed, and the firms told its investors that it is cooperating fully.
In addition to calling Clinton's hedge fund criticisms "bogus," he also takes issue with her email secrecy during her time as Secretary of State and the controversy around foreign donations made to the Clinton Foundation during her tenure in government.
"The only thing that makes me more nauseous is those hedge funds that support her," he said.