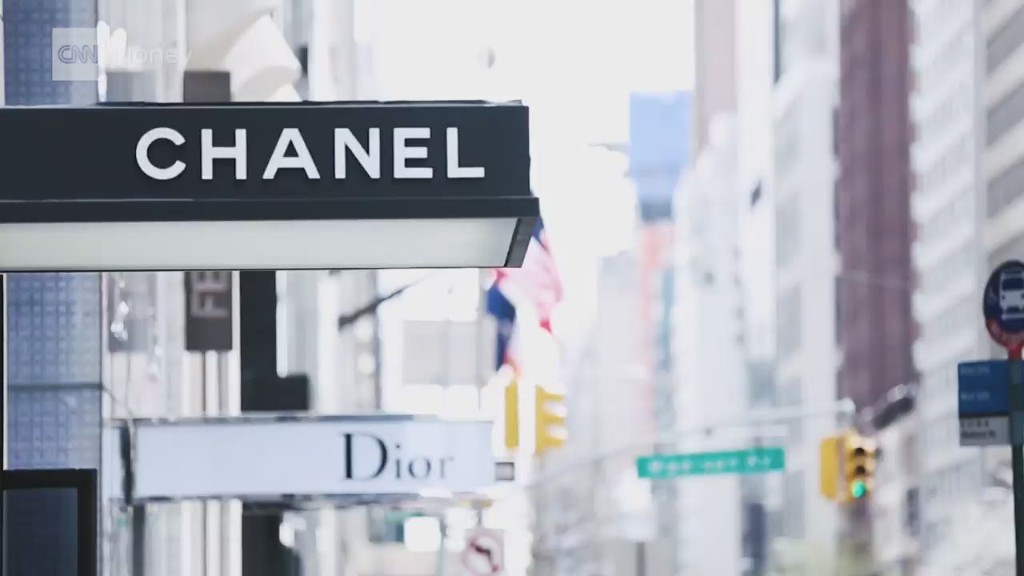 This is one very expensive fashion statement.
One style lover shelled out a world record $222,000 for a handbag at Christie's in Hong Kong on Monday.
The shiny fuchsia crocodile Hermes (HESAF) Birkin, which is studded with 18-carat white gold and diamond hardware, sold to a phone bidder for $1.72 million Hong Kong dollars.
At more than four times the average annual U.S. household income, that's one pricey purse.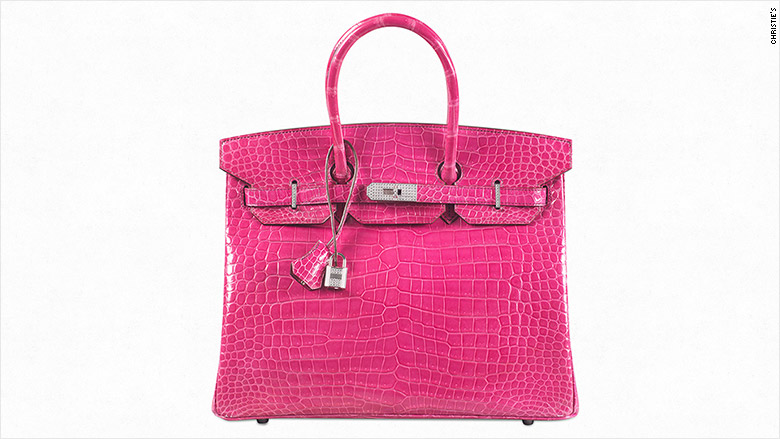 More than 360 bags were offered at the packed auction, where the top lot fetched much more than expected.
And it smashed the $203,000 record for a handbag -- another Hermes Birkin -- reached at a Heritage Auctions sale in 2011.
Related: Fur takes on new fashion fight as China, Russia sales fade
Named after actress Jane Birkin, the iconic handbag has been a hot status symbol for celebrities and socialites for years. Victoria Beckham is said to have 100 of the bags, while supermodel Kate Moss and singer Jennifer Lopez are other high profile fans.
Demand has been so high that shoppers are prepared to wait for months to get their hands on one of the leather totes. Prices start at about $7,600.
Fashionistas have long seen handbags as collectors' items, and now high-end auction houses are cashing in on the trend.
It's the second handbag season for Christie's in Hong Kong, which traditionally focuses on the sale of art.
Christie's said the handbag market, with designs from fashion houses like Chanel, Louis Vuitton (LVMHF) and Hermes, has grown steadily in recent years.
"Top prices collectors are continuing to pay have become a strong indicator of the collectability of these exceptional pieces," the firm said.