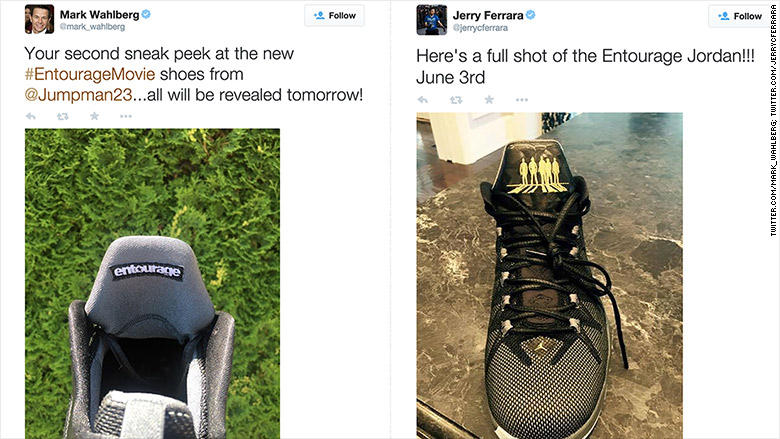 If you want to walk in the same shoes as an "Entourage" movie star, then Nike has something for you.
Nike (NKE) is launching an "Entourage" brand shoe from its Jordan line of athletic sneakers tied to the opening of the movie, according to Mark Wahlberg and Jerry Ferrara, stars of the upcoming movie, who announced it on Twitter (TWTR).
"Here's a full shot of the Entourage Jordan!!! June 3rd," tweeted Ferrara, who played Turtle in the show, which ended in 2011. He also plays Turtle in the Warner Bros. film, which comes out on Wednesday, June 3. Warner Bros. is a division of Time Warner.
Related video: My childhood home was the Playboy mansion
Wahlberg also tweeted photos of the shoe.
The movie also stars Jeremy Piven and MMA fighter Ronda Rousey, as it follows the exploits of Hollywood playboy Vince, played Adrian Grenier, and his entourage of cocky bros, sycophants and hangers-on.