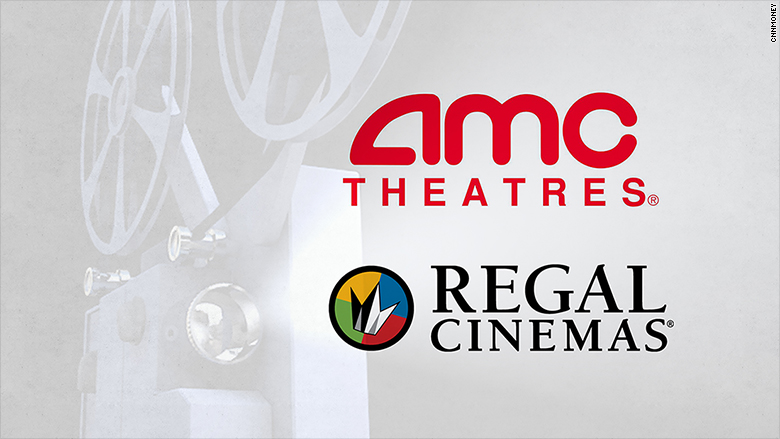 Two of the country's biggest movie theater chains are under investigation by the U.S. Department of Justice.
The DOJ is looking into how both the chains -- AMC (AMC) and Regal Entertainment (RGC) -- use their clout over smaller competitors.
One potential anti-competitive practice being investigated is known as "film clearances."
Under this practice, theaters reportedly tell Hollywood film studios they won't screen certain movies if competitors located in close proximity also screen the film.
Related: Cina tops U.S. at the box office for the first time
Small, independently-owned multiplexes claim big movie powerhouses swipe business away from them by using this technique.
That was the argument used by Viva Cinemas, which filed a lawsuit against AMC in April.
Viva, which served Houston's Hispanic community, claimed that AMC broke antitrust laws by "threatening" major studios to not show films at Viva, and cutting off the flow of first-run films to the theater.
This ultimately caused Viva to go out of business, according to the complaint.
The two chains hold a lot of weight in Hollywood, with AMC operating 4,972 screens and Regal running 7,334 screens nationwide.
Related: Netflix movie shut out by big theater chains
Both AMC and Regal revealed the investigations Monday in regulatory filings.
AMC said it did not believe that the company violated any federal antitrust laws and that it is cooperating with authorities. Regal echoed the same sentiment in its filing.
Both AMC Theaters and Regal Entertainment did not respond with further comment.
The Department of Justice also declined to comment.