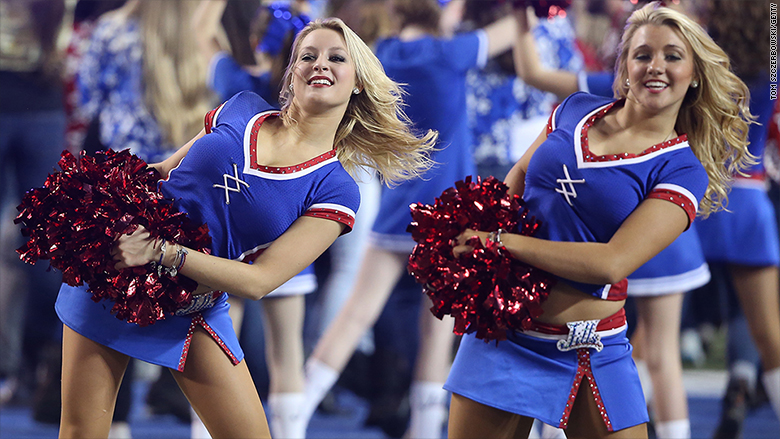 NFL cheerleaders are paid little or nothing, and a New York lawmaker says it's time to change that.
A state bill that's been introduced would require professional sports teams to recognize cheerleaders as employees, and to pay them at least minimum wage for their practice time, promotional appearances, as well as their game performances.
It comes after some former Buffalo Bills cheerleaders filed a lawsuit against that team and the NFL last year. The suit charges they were not paid for their performances at games beyond free tickets and parking passes, and that they received nothing in exchange for attending practices and most promotional appearances.
It also alleges that members of the squad, called the Buffalo Jills were paid as little as $100 for a full season of work, while at the same time they were required to buy their own costumes and cover other expenses. The suit is still pending in New York state court, according to the attorney Christopher Marlborough, who represents the cheerleaders.
Both the Bills and the NFL say that the cheerleading squad was hired and supervised by an independent contractor and was therefore not employed by the team or the league. That's how most NFL teams structure their cheerleading operations.
"Sports teams and owners should not continue to capitalize without providing the most basic workplace protections," said Assemblywoman Nily Rozic, who introduced the bill.
A similar bill is being considered by the California Senate.
Related: NFL cheerleaders - We're not even making minimum wage
The New York law would apply to all professional sports teams in the state.
But it's not clear that the Bills will ever have a cheerleading squad again.
The team suspended the squad's operations last season in the wake of the lawsuit, and they have yet to begin practicing for the fall season, which normally resumes in March or April according to Marlborough.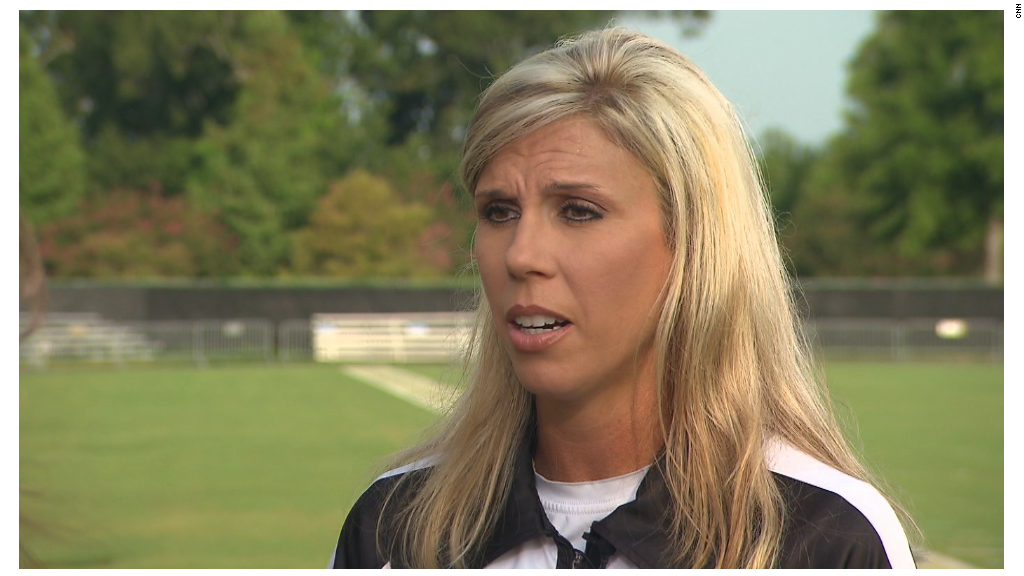 A Bills spokesman declined to comment.
The other two "New York" football teams, the Giants and Jets, actually play their games in New Jersey, and so it's not clear if the law will apply to them.
Some Jets cheerleaders have also filed suit about their lack of pay, but the Giants don't have a cheerleading squad.
Other cheerleading squads have filed similar suit, including those affiliated with the Oakland Raiders, the Tampa Bay Buccaneers and the Cincinnati Bengals. The Raiders settled their suit for $825,000 in back wages while the Buccaneers agreed to pay $1.25 million, according to Rozic.
Related: NFL gets billions in subsidies from U.S. taxpayers
The New York Knicks and Brooklyn Nets basketball teams both have cheerleaders, but neither Marlborough nor Rozic's office are aware of any complaints regarding how NBA cheerleaders are paid. The Knicks had no comment on the bill and the Nets did not respond to a request for comment.