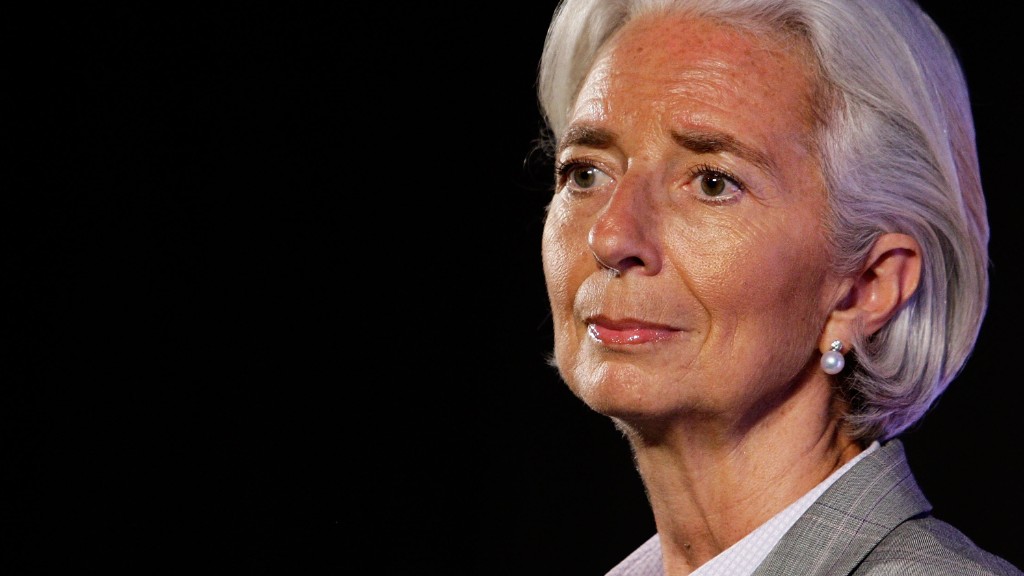 Christine Lagarde just told Janet Yellen to chill out.
The International Monetary Fund wants the Federal Reserve to wait until 2016 before it raises its interest rates off their historic lows. The U.S. economy isn't healthy enough to act before that, the IMF concludes.
That goes against what Fed Chair Janet Yellen said just two weeks ago during a speech in Rhode Island. Yellen sees signs of a recovery and believes the Fed will be able to raise rates sometime this year. Most experts believe the Fed will raise rates in September, but the IMF recommendation will likely re-open the debate.
Thursday's IMF report is another worrisome sign that the U.S. economy is stalling. Although the IMF still expects America's economy to grow this year at a rate of 2.5%, that is almost in line with last year's growth.
The hope was that America would have a break out year in 2015. As recently as April, the IMF projected 3.1% growth for the U.S. Now the IMF sees too many factors holding the economy back.
Related: The U.S. and world economies are slowing down
"The underpinnings for continued growth and job creation remain in place. However, momentum was sapped in recent months by a series of negative shocks," the IMF, led by Lagarde, said in its report.
The IMF recommends that the Fed should wait until the economy shows better wage growth and lower levels of part-time employment, among other improvements.
While hiring has picked up, pay has not. Wages only grew by 2.2% in April compared to year ago, well below the Fed's goal for 3.5% growth. And 6.6 million Americans are working part-time jobs but want full-time jobs -- much higher than the pre-recession level.
America's economy contracted in the first quarter this year, leading the IMF to believe that the first few months of 2015 will drag down growth for the year.
The Fed hasn't raised rates in almost a decade. A rate hike would show that the Fed is confident enough about the economy's health to take off the training wheels that have been in place since the financial crisis. A spokesperson for the Federal Reserve declined to comment on the IMF's report.
After dropping over 110 points early Thursday morning, the stock market trimmed its losses somewhat. Investors are concerned a rate hike could disrupt the bull market's 6-year run. Any delayed rate hike is good news to some investors.