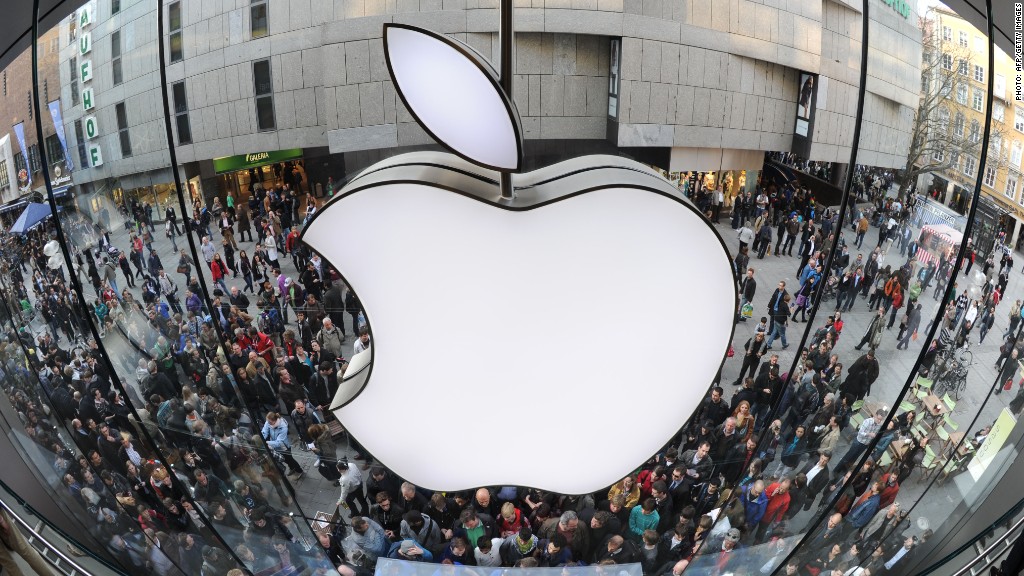 Apple's annual Worldwide Developers Conference kicks off Monday, with Tim Cook expected to announce the latest iPhone and Mac features.
WWDC is usually a glossy, predictable affair. Apple (AAPL) follows a tight script, and most announcements seem to be leaked beforehand these days. Thankfully, Apple's hardware and software are consistently impressive, and the company sill manages to sprinkle in a few surprises.
Look for Apple to unveil major Mac OS X and iOS upgrades, Apple Watch tools for developers, Siri improvements, and more.
Here are the latest rumors.
1) Apple gets into the music streaming game
In May, Apple bought Beats for $3.2 billion. It seems it wasn't just for the headphones. Apple is expected to launch a rebranded version of the Beats Music streaming service. Streaming music is becoming a crowded field, as people move from listening to music bought in places like iTunes to using services like Spotify, Pandora (P) and Rdio. According to the Wall Street Journal, Apple's take is expected to be a subscription service, costing around $10 a month, that will also be available as an Android app.
2) Better Apple Watch apps
The first wave of apps for the Apple Watch were plentiful but unimpressive. Apple constrained developers by limiting what they could do and access on the watch, forcing most apps to act as notification tools for a nearby iPhone.
Soon Apple is going to give developers a lot more power, including access to the watch's powerful sensors and the digital crown control on the side of the watch face. The company is expected to detail the new developer tools during the keynote and release them after WWDC.
3) Siri goes predictive
Microsoft (MSFT), Apple and Google (GOOGL) all have competing "smart assistants." Three-year-old Siri is the most famous, but Google's predictive powers have made Google Now the most impressive option. Apple is working on a new, smarter Siri that can serve up information before its needed by pulling from a user's data, according to 9to5Mac. By looking at things like a user's calendar, habits and location, New Siri could show a commute time or suggest restaurants.
4) iOS & OS X improvements
WWDC is where Apple traditionally previews upgrades to its two major operating systems. The developers' preview versions are usually made available after the keynote, but not to the public -- until the fall.
This year, expect a look at what's coming next to iPhones and iPads in iOS 9. The update should focus on cleaning house. That means stomping out bugs, increasing stability, and speeding things up, even on older devices which usually get shafted when a new iOS comes out.
The next OS X is also expected to focus on under-the-hood improvements, and maybe get really crazy with a new typeface.
5) Apple Maps takes the bus
Apple's Maps app is still catching up to Google Maps. It's expected to finally add public transit directions and times in the next version, predicts 9to5Mac.
6) No Apple TV
Apple's plans to release a new Apple TV have been shelved, according to the New York Times. The company was rumored to be working on new hardware, a refreshed interface, and an App Store for the Apple TV. However, it was also pulling together a streaming service that included local channels, which required negotiating tricky content deals. Re/code said last week that the launch has been postponed. It's possible Apple is holding onto any new Apple TV hardware to launch it all at once.
Join us Monday at 10 a.m. PT / 1 p.m. ET as we report live from San Francisco.