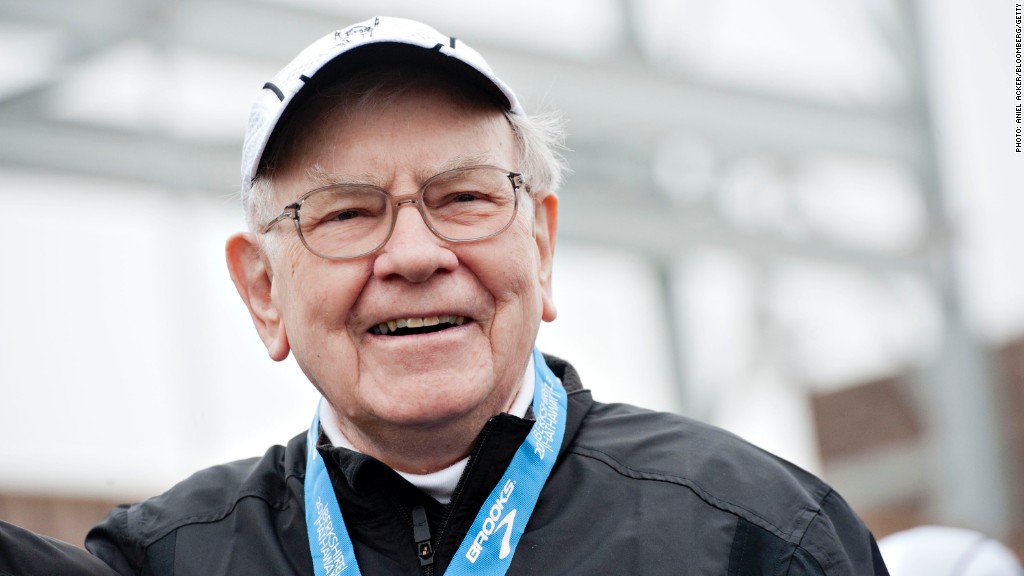 Talk about a rich meal.
The winning bid on Friday to have lunch with Warren Buffett was a whopping $2.35 million from Chinese gaming company Da Lian Zeus Entertainment.
Each year, Buffett auctions off an invitation to lunch on eBay (EBAY). The proceeds go to GLIDE, a charity that runs a number of anti-poverty programs in San Francisco.
Last year, Singaporean businessman Andy Chua paid $2.2 million to dine with Buffett. The highest price ever paid for this power lunch was $3.5 million by an anonymous bidder in 2012.
Related: 3 Warren Buffett habits we should all adopt
The winner can bring along up to seven friends. They typically dine at Smith & Wollensky steakhouse in New York City. Since 2004, Alan Stillman, founder of Smith & Wollensky, has donated at least $10,000 each year to GLIDE to host the lunch.
"The divides are getting bigger between the haves and have-nots. Mr. Buffett inspires others who have the means to help bridge that divide," said Janice Mirikitani, co-founder of GLIDE.
Many bidders hope of striking a special jackpot: the chance to work with Buffett. However, in all these years, former fund manager Ted Weschler is the only person who went on to work for Berkshire Hathaway (BRKA) after he won two consecutive auctions, spending nearly $5.3 million.
Related: Warren Buffet knows who the next Berkshire Hathaway CEO is
Most winners may not have the same fate but they are more than satisfied with the worldly advice they get from Buffett.
Over the past 15 years, Buffett has helped raise over $20 million for GLIDE.
Buffett joined Bill and Melinda Gates to start the Giving Pledge in 2010. Hundreds of billionaires have committed to giving away most of their money either during their lifetimes or in their wills.