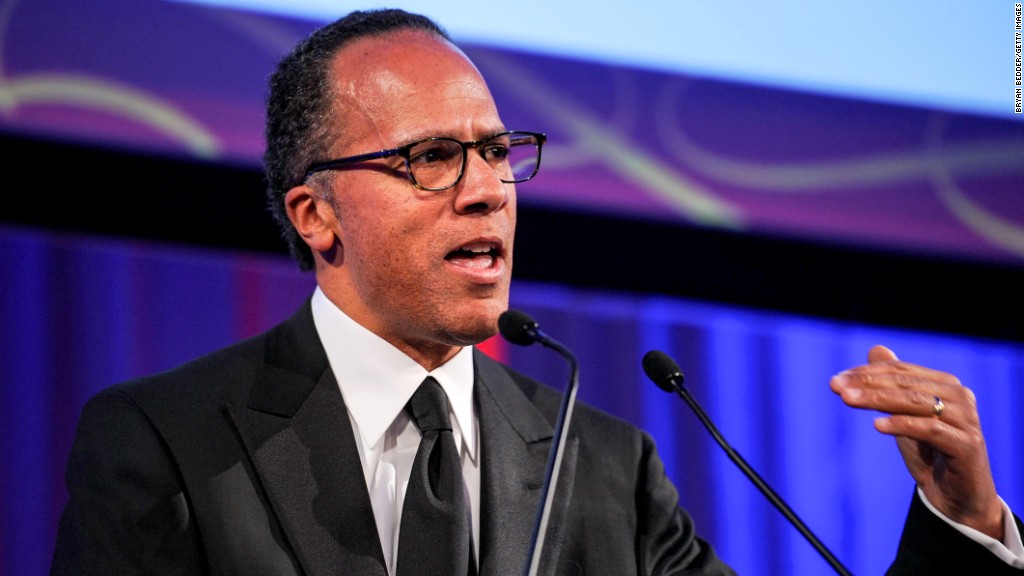 It is increasingly clear that Lester Holt is going to stay in the "NBC Nightly News" anchor chair.
His assignment was originally supposed to last six months -- the amount of time Brian Williams was suspended after ten years at the helm of "Nightly."
But Williams is unlikely to return to the anchor chair when his suspension is up. Negotiations between NBC executives and Williams' attorney are focused on two potential paths: a new role for Williams, or an exit from the network.
Either path leaves Holt in the anchor chair -- unless NBC surprises everyone and risks destabilizing the newscast by appointing a new anchor. (Calling that scenario exceedingly unlikely is an understatement.)
So Holt, through the worst of circumstances, is stepping up to one of the best jobs in television journalism.
Despite all of television's business model and audience challenges, "NBC Nightly News" remains the most-watched nightly news broadcast in the United States.
What have the past four months been like for Holt? He hasn't given any interviews about the situation, but he has told friends that an initial period of turmoil and uncertainty has given way to what might be called a "new normal."
Holt used to work a grueling weekend schedule, anchoring the morning and evening newscasts on Saturdays and Sundays along with "Dateline" and various other weekday assignments.
Nowadays his schedule is still packed, but he's growing accustomed to the Monday through Friday "Nightly News" shift.
Related: NBC trying to keep Brian Williams - but maybe not as "Nightly News" anchor.
Holt and his producers are completely in the dark about what's going to happen with Williams and, by extension, with him, according to NBC staffers who spoke for this story on condition of anonymity.
But they can read the tea leaves like everyone else. NBC executives could have signaled that Williams is coming back -- but they haven't.
At an internal town hall with correspondents last week, NBC News chairman Andy Lack and NBC News president Deborah Turness said a resolution to the Williams situation is coming very soon, according to the two of the attendees.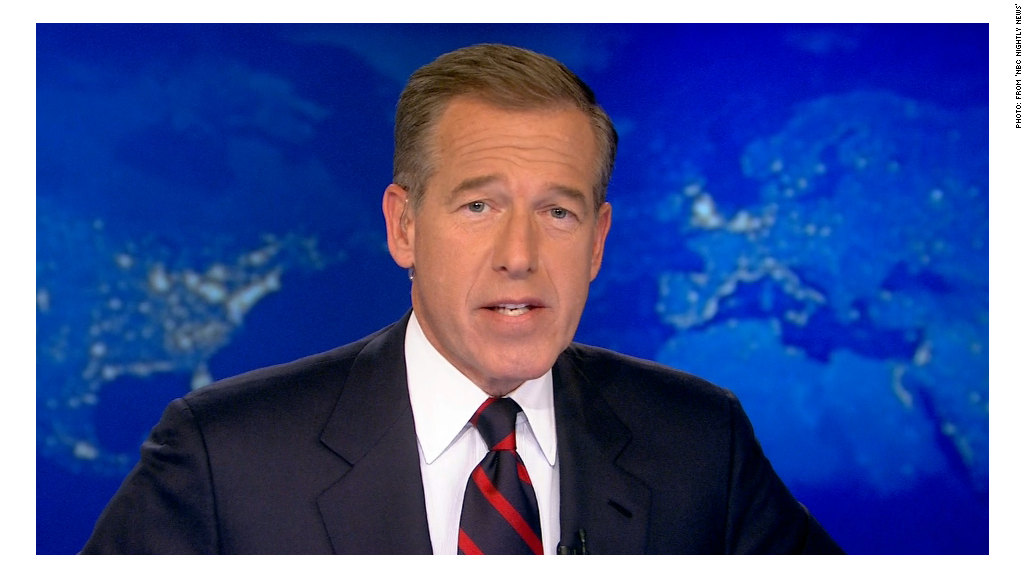 It's revealing, perhaps, that among "Nightly News" staffers, Williams' name rarely comes up nowadays.
One of the staffers explained it this way: four months -- that's how long Holt has been subbing -- is a long time.
It may say something about Holt's steadiness, as well.
"He's the consummate professional on the air and off the air," said Mark Effron, who ran MSNBC's daytime news coverage when Holt was an anchor there in the early 2000s. Effron has stayed in touch with Holt since.
While Effron said he has no inside information, he said on CNN's "Reliable Sources," "what I know from Lester is that he's making the best of a great situation in that he's anchoring five nights a week a national newscast. And anybody who has worked with Lester feels his leadership, but not in an 'I'm in charge here' kind of way."
Holt seems to be universally beloved inside NBC. For the purposes of this story, I tried to find someone who would bad-mouth him, and I came up short.
"Lester has oil tanker-sized reserves of good will," one longtime NBC staffer said, adding, "Many people are rooting for him."
The closest thing I could find to a critique of Holt, inside NBC, was that he hasn't done more to seize the weekday anchoring opportunity and beat his day-to-day rival, David Muir of ABC's "World News Tonight."
It's true that the ABC-NBC ratings race is tighter now than it was in the weeks before Williams was suspended.
ABC is regularly winning in the 25- to 54-year-old demographic, and occasionally winning among total viewers.
But the race remains close. Holt has been limited in how much he can do to "make the show his own," so to speak. He's still technically there to keep the seat warm for Williams.
And Variety recently noted that Holt has not had the benefit of promotion the way weekday anchors usually have.
On social networking sites, it's clear that Holt has fans rooting for him, though it's hard to tell whether there are more of them, or more people calling on NBC to "Bring Brian Back."
Related: Brian Williams edited out of veterans show he hosted
There's also an awareness that Holt's permanent promotion to the "Nightly News" would have historic significance. He would be the first solo anchor of a weekday nightly newscast who is black.
At some point, if it's not happening already, NBC will probably have to renegotiate Holt's contract. (His agent did not respond to a request for comment.)
Effron downplayed that issue, saying, "When it's time... they will work it out."
There's some precedent for this: when Ann Curry was removed from another NBC newscast, the "Today" show, and replaced by Savannah Guthrie, the network didn't inform Guthrie and arrange a new contract until Curry was about to sign off.