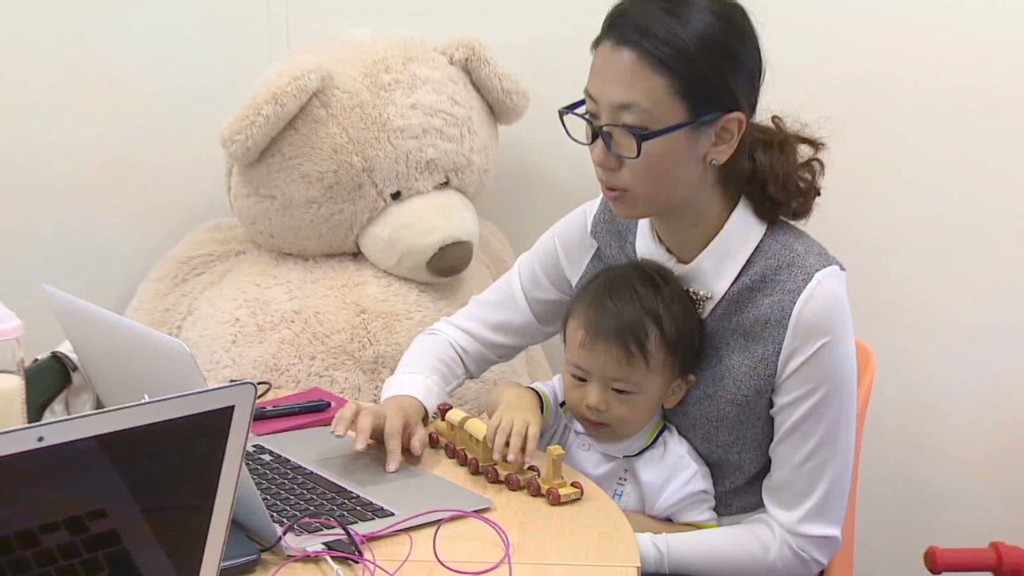 Japan's economic growth is doing better than originally expected, but economists say to hold off the celebrations.
Gross domestic product grew by an annualized 3.9% in the three months ended March, Japan's Cabinet Office said Monday. The figure has been revised sharply higher from an initial estimate of annualized 2.4% growth for the first quarter.
On paper, Japan's numbers look great, and are a triumph for Prime Minister Shinzo Abe, who has been under pressure to boost the economy.
For now, at least, it seems the numbers are on the up. But economists are warning that a strong first quarter means that it's time to brace for slower growth ahead.
"The upward revision mostly reflects stronger business investment," wrote Marcel Theliant of Capital Economics in a research note. But, he added, "consumer spending fell to the lowest level since last summer in April, and industrial output may well have contracted this quarter. We therefore expect a sharp slowdown to GDP growth in the second quarter."
Markets in Tokyo posted a muted response to the data and were little changed in Monday trading.
Related: Women hold key to fixing Japan's economy
Japan was in recession until last quarter, precipitated by a sales tax hike that took a huge bite out of consumer spending.
Poor economic growth fueled critics of Abe, quick to point out that his "Abenomics" plan -- a massive bond-buying campaign coupled with structural reforms and stimulus from the central government -- had largely failed to lift wages, or dramatically boost growth.
Despite strong growth in the beginning of this year, experts have before said that they expect the Bank of Japan to take stimulus action again soon.