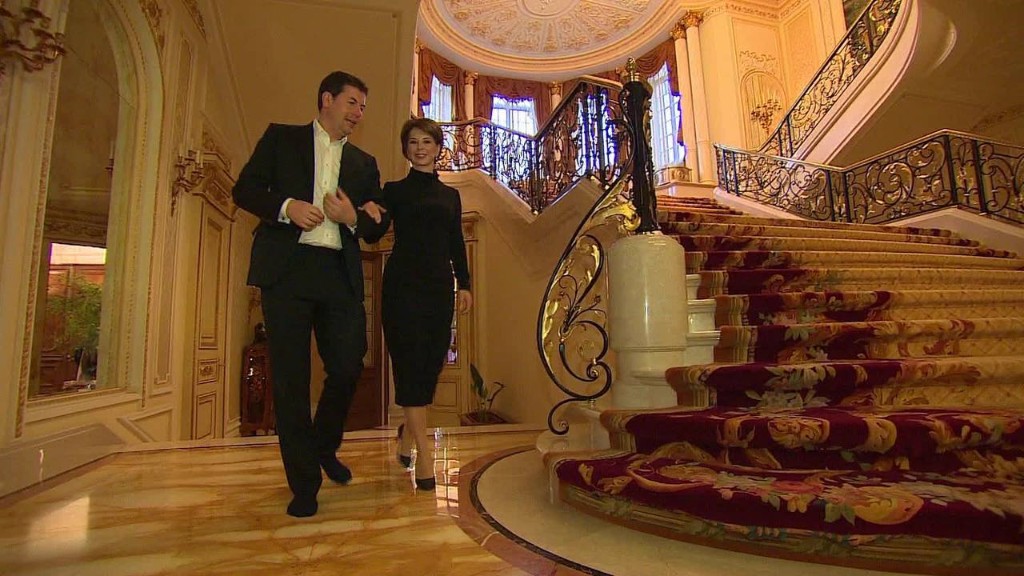 Think fracking pioneer Harold Hamm's divorce was pricey? Think again. The ex-wife of Russia's richest man Vladimir Potanin wants half his $15 billion fortune.
The couple divorced last year. Potanin offered Natalia Potanina, his wife of 30 years, a settlement including a monthly allowance of $250,000 and properties in Moscow, London, and New York.
But she says that is only a fraction of what is rightfully hers. Natalia claims Potanin's real wealth is held in offshore companies, and she's launched an international legal battle to get hold of it.
Vladimir Potanin runs the world's biggest nickel producer Norilsk Nickel. One of Russian industry's crown jewels, Norilsk has a market value of more than $30 billion, and Potanin owns 30% of the company.
The former deputy prime minister was one of the main backers of Russia's bid to host the 2014 Sochi Winter Olympics, and he invested heavily in the development of the Olympic village. He also controls a transport and infrastructure company, a pharmaceutical firm and a ski resort operator.
Related: Oil tycoon's ex-wife won't get more than $1 billion
Natalia says she's owed half of her ex-husband's business empire, because under Russian law wealth acquired during marriage should be divided equally.
A half share of $15 billion could buy her the New York Yankees twice, four Buckingham Palaces, or 14 Airbus super jumbos, but she has yet to decide how to spend the money should she win the legal battle.
But she is quite clear on what to do with Norilsk Nickel.
"I want to give my shares to the state. I want to avoid corporate conflicts. I want such a big strategic object to be under the state control," she told CNN.
She said the divorce has caused her pain. "I feel offended after living together for 30 years," she said. "I loved him so much, it was a big personal drama to me."
The couple have three children. Russian media say Potanin has since remarried.
Related: What Cold War? Dreamworks is bringing Shrek to Moscow
His lawyer said the current offer should be "more than enough." A preliminary court hearing to examine Natalia's claims has been set for July 1.
Before the divorce, Potanin promised to give at least half of his wealth to charity.
"I also see it as a way to protect my children from the burden of extreme wealth, which may deprive them of any motivation to achieve anything in life on their own," Potanin said when he signed up for The Giving Pledge campaign founded by Warren Buffett, and Bill and Melinda Gates,
Potanin is not the only Russian oligarch to face a huge divorce bill. The ex-wife of Dmitry Rybolovlev, who made his fortune in Russia's fertilizer industry and owns Monaco football club, was awarded $4.5 billion last year.
Rybolovlev is appealing against the Swiss court judgment, his spokesman said.
Related: Putin cronies lose $50 billion
-- Ivana Kottasova in London contributed to this article.