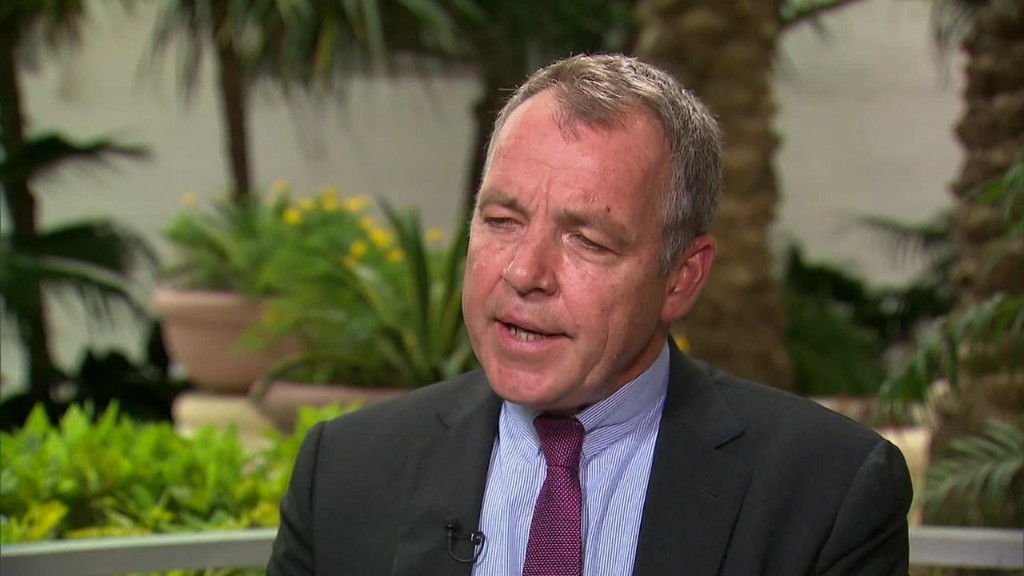 Airline profits should soar this year thanks to cheap oil and more efficient use of planes, according to the latest global industry forecast.
They are carrying more passengers on fuller planes, and paying much less for fuel.
The International Air Transport Association raised its 2015 forecast for industry profits to $29.3 billion, a record high and nearly 80% up on last year.
Fuel represents more than a quarter of the industry's costs, and the sharp fall in the price of oil last year is translating into fatter margins.
But don't hold your breath for lower fares. Costs may have fallen but few of those savings are being passed on to passengers.
Related: Malaysia Airlines emerging from 'paralysis'
Globally, carriers are expected to make $8.27 profit per passenger on average this year, according to IATA.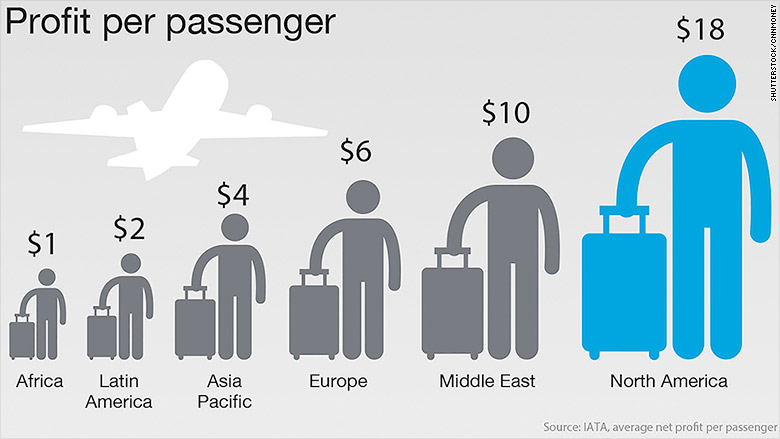 But the picture varies by region. North American airlines should make the most -- $18.12 per passenger on average.
"The industry's fortunes are far from uniform. Many airlines still face huge challenges," said IATA director Tony Tyler.
European airlines should pocket profits of $6.30 per passenger, while carriers in Latin America will make only $2.27 per passenger.
Airlines are becoming more efficient, filling more seats on flights. The load factor, which measures the proportion of occupied seats, should hit a record 83% this year.
But IATA said there could be a bumpy ride ahead for some airlines.
"The business of providing global connectivity is still a very tough one," Tyler said.
Headwinds include rising costs -- such as airport charges and taxes -- a lack of airport capacity, and slower economic growth.
The stronger dollar also means airlines outside the U.S. won't get the full benefit of cheaper fuel.