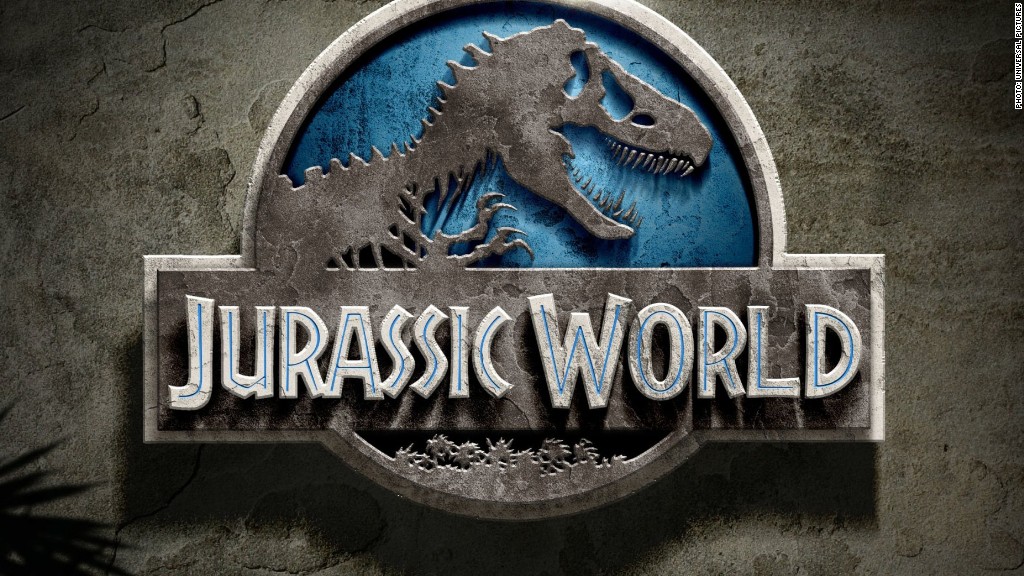 The Universal film starring Chris Pratt stomps into over 4,200 U.S. theaters (a studio record) on Friday, and is looking to both revitalize a down box office while taking a bite out of it.
Box office analysts are predicting that the film could see a North American opening weekend of $120 million.
This estimate would make "World" the third highest opening of 2015 (behind only "Avengers: Age of Ultron" and "Furious 7") and would be the largest June opening ever (over the $116.6 million debut of 2013's "Man of Steel").
"World" is the fourth installment in the "Jurassic Park" series about a prehistoric amusement park run amok, but is the first film since 2001's "Jurassic Park III."
The series started with the 1993 Steven Spielberg classic, a film considered to be a landmark in visual effects and one of the biggest blockbusters of all time.
When accounting for its original theatrical run and its 2013 3D re-release, "Jurassic Park" has totaled a monstrous $1 billion worldwide.
The franchise has become one of the biggest in Hollywood grossing over $2 billion globally and spawning merchandising, video games and - ironically - even theme park rides.
However, "Jurassic World" is different than its previous sequels in that it has a selling point for audiences that's possibly bigger than even dinosaurs: nostalgia.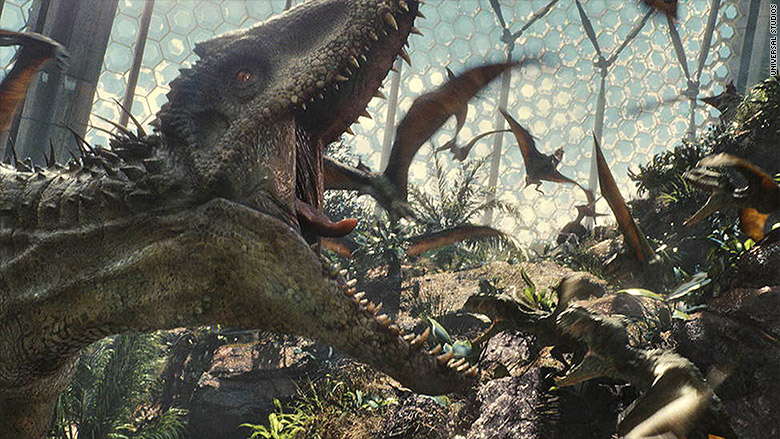 By touting "World" as a direct sequel to the 1993 film and referencing the original movie (right down to the instantly recognizable John Williams score in the trailer) the film looks to grab fans that remember seeing it as kids.
"People who were 8, 9, 10 years old when the first movie came out now have kids of their own who they're going to want to take to see this movie," said Paul Dergarabedian, a box office analyst for Rentrak (RENT).
And the film's big buzz looks to be boosting ticket sales.
According to ticket selling site, Fandango, "World" is currently outselling all of last summer's hit films at the same point in those film's sales period on the site.
It also represents more than 90% of Fandango's weekend ticket sales, according to the site.
Away from its projected roaring U.S. debut, "World" is also opening in 66 international territories this weekend including China, France, the U.K., Germany, and Korea.
This is big seeing that each of the "Jurassic Park" films have performed better internationally than they have in the U.S.
The possibly record setting opening for "Jurassic World" is also big for a summer box office that has been slumping for the past three weeks.
"With the box office being down since Memorial Day, we need some prehistoric help," Dergarabedian added. "And 'Jurassic World' is going to deliver that help."