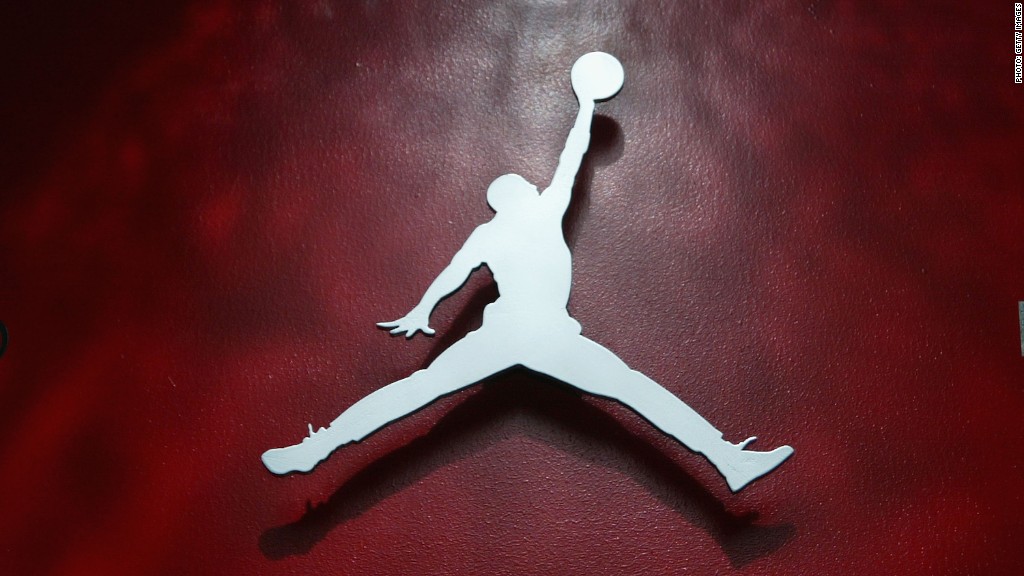 Nike will be the next exclusive provider of uniforms to the NBA.
In a deal announced Wednesday between the companies, Nike (NKE) locked in rights to be the official on-court apparel provider of the pro basketball league beginning in the 2017-2018 season.
Nike will also become the first company to have its logo, the swoosh, appear on uniforms. NBA's previous uniform contract with Adidas (ADDDF) did not allow the company to put its logo on players' jerseys.
Nike already lays claim to pro-football jerseys -- it signed a five-year contract with the NFL in 2012, and the brand's logo can be seen on players' pants and sleeves. The Nike logo can also be seen on pro-baseball players because of a contract it struck with the MLB to provide players' undershirts. The league's uniforms, however, are made by Majestic, though the brands logo is not visible.
Nike has been a marketing partner of the NBA since 1992. According to a 2010 NBA press release, that partnership allowed Nike to use the NBA name and its players to market basketball merchandise.