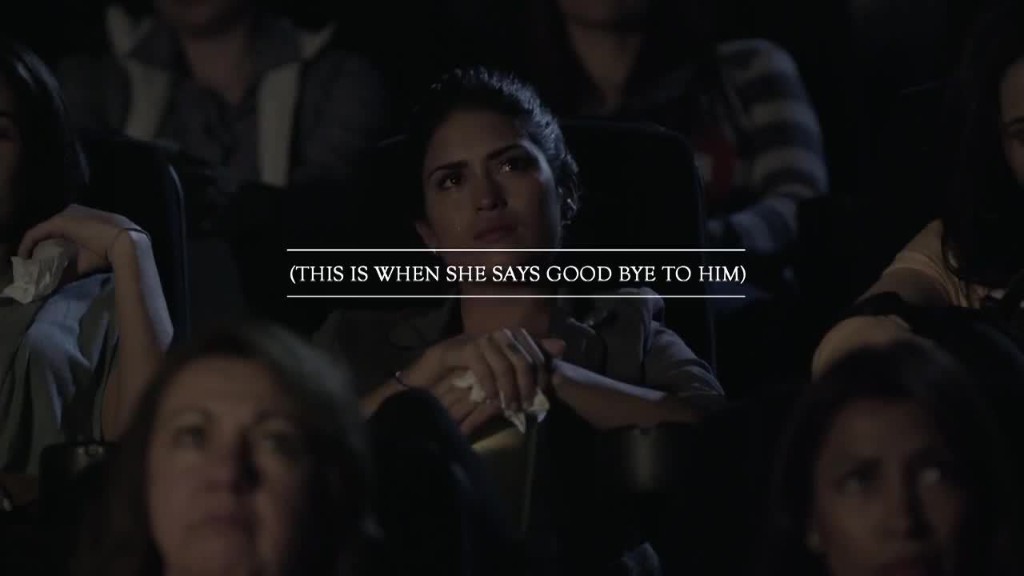 L'Oreal is using an iceberg to prove that its mascara is waterproof.
Its new commercial features 100 women who are invited to watch the tear-jerker movie Titanic after having L'Oreal eye makeup applied by professionals. The company took pictures of the women before the movie and afterwards to show that their makeup didn't run, even though Rose still couldn't save Jack when the ship sank.
Related: The real man behind iconic Give the world a Coke ad
"195 minutes of movie. And approximately 162 minutes of tears," says the tagline, which probably pushes the limits of truth in advertising.
The ad, which was done by the agency McCann, doesn't actually show any shots from the 1997 movie. The film isn't even identified by name, but it's described as a story of "an impossible love in a ship that sinks after hitting an iceberg."
The 144-second video was filmed in Mexico is generating buzz on the Internet. The trade publication AdWeek first reported on the ad.