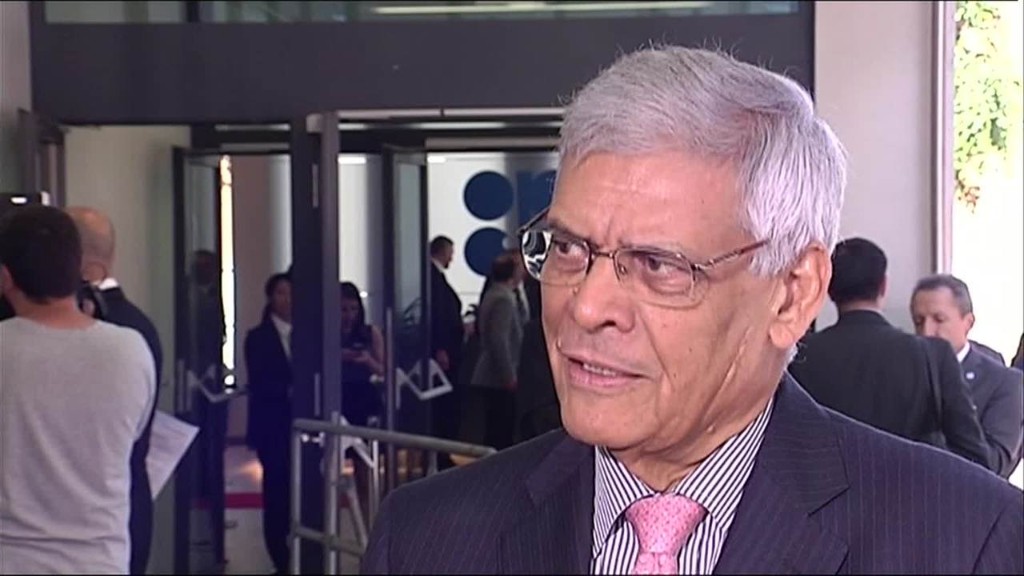 Oil producers are pumping like there is no tomorrow.
Supply from OPEC countries reached 31.3 million barrels per day in May, the highest levels since August 2012, according to the International Energy Agency.
That means the cartel is producing one million barrels more than the official target OPEC ministers agreed to last week.
And supply from countries outside OPEC -- including the United States -- held broadly steady last month.
Global production continues to outstrip average demand by more than two million barrels per day, despite "unexpectedly strong" growth in consumption, the agency said.
The surplus is sending oil inventories soaring.
OPEC's record output is part of an aggressive effort to keep its market share in the face of fierce competition from the U.S., and others.
Saudi Arabia produced 10.3 million barrels a day in May, a record for the OPEC kingpin.
World oil prices have recovered 40% from their January low of below $45 a barrel, despite what the IEA described as the "lingering supply overhang."
The Paris-based IEA said it expected global supplies to stay strong this year as non-OPEC countries try to defy the price pressure and ramp up production.
Related: End of OPEC is closer to reality
But the IEA, which monitors energy market trends for the world's richest nations, said there are early signs that lower oil prices and steep cuts in upstream investment could take their toll on non-OPEC supply.
The U.S. oil rig count has fallen for 26 consecutive weeks, the agency said.
Still, global supplies are three million barrels a day higher than a year ago.
Oil prices dropped 1% on Thursday to $60.8 per barrel.