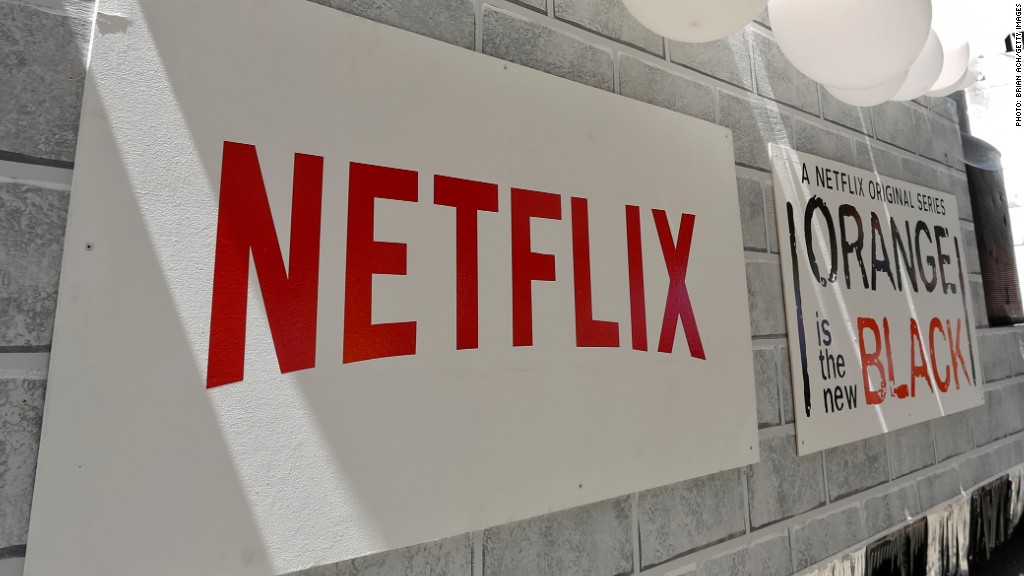 Netflix is fighting to keep people away from websites streaming illegal copies of its newly released third season of the show "Orange is the New Black."
It's just too easy to find pirated versions.
Consider a Google (GOOGL) search for the term "Orange is the New Black season 3." Five websites pop up with names like CareerPuppy.com, PutLocker.is and Series-Cravings.me.
In fact, the legitimate link to Netflix (NFLX) isn't even the number one search result. That actually goes to some website called CouchTuner.eu.
That means Google and Yahoo consider an illegal streaming site registered in Sweden more relevant to your search than the real thing.
The results are similar on other top search sites. A pirate site beats Netflix on Yahoo (YHOO) search. And while Microsoft (MSFT) Bing and DuckDuckGo show Netflix first, the illegal options are right below.
For Netflix, it's a battle of links.
Every link to Netflix from reputable outlets -- such as news websites -- help the streaming site's ranking on search results.
How heated is this battle? When CNNMoney published a story about the show, a Netflix employee reached out and asked us to include a link to Netflix's streaming site.
"We're up against all these sites that house [an] illegal copyrighted version," the employee said.
And it matters most now, when hype is high and everyone is looking for the show. On Thursday, "Orange is the New Black" was the fourth most-searched term on Google, according to the company's publicly posted records.
It's unclear how many times the show's most-recent season has been viewed illegally -- or how much this piracy might be costing Netflix.
The company didn't return calls from CNNMoney on Friday.
This is a major problem for Netflix, though. In its corporate filings with the Securities and Exchange Commission, the company lists pirated content providers as a top competitor -- right up there with DVD rental companies.
CNN's Brian Stelter contributed to this report.