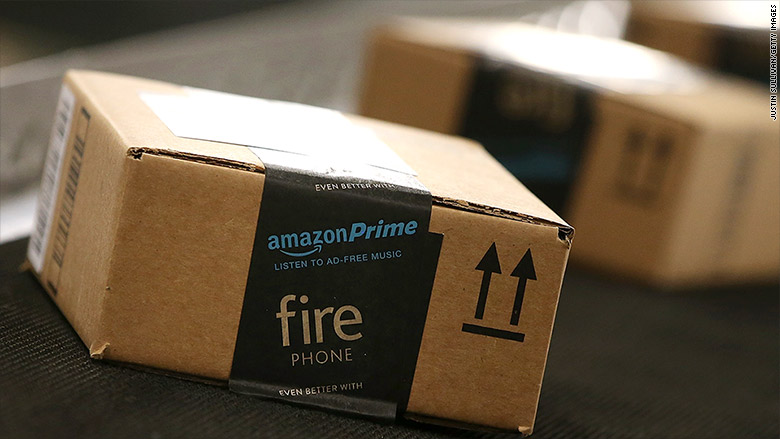 Amazon is the best company in America, and Wendy's is better than McDonald's ... a LOT better.
At least that's what most people think, according to the Reputation Institute, an advisory firm that surveys the public about companies and industries.
The firm uses responses from its annual survey to assign a point system to various companies -- anything with a score of at least 80 is excellent, and anything 40 or less is poor.
Amazon (AMZN) scored the highest rating in America of 84.08, followed by Kellogg's (K), at 81.50, Lego, at 81.49, Fruit of the Loom, at 81.23, and Campbell (CPB) Soup, at 80.29.
The institute didn't explain why these specific companies did so well, but said it measures a company's ability to deliver expectations in its products and services, innovation, workplace, governance, citizenship, leadership and financial performance.
Brad Hecht, chief research officer for the Reputation Institute, said it helps if a company is "seen as open, transparent and fair in the way they do business."
Related: Marriott hotels offers Netflix to make you feel at home
Hecht pointed out that Amazon's CEO Jeff Bezos, for instance, has "made it very clear that he's all about one thing: providing the single best experience for his customers," even it leads to lower profits.
The other companies in the top 10 are Levi Strauss & Co., Snap-on, Hershey (HSY), Panera Bread (PNRA) and Briggs & Stratton (BGG).
Related: America can afford $15 minimum wage, says tech CEO
The institute also ranked the reputation of restaurant and hotel chains. The list was dominated by Panera Bread, at 80, followed by Dunkin' Brands (DNKN), Subway, Krispy Kreme (KKD) and Marriott (MAR).
Subway, with its score of 77.38, and Wendy's (WEN), at 75.60, far outpaced McDonald's with its score of 55.3.
McDonald's (MCD) score dropped from 64 last year as the company suffers from declining sales. The fast food chain recently hired President Obama's former press secretary Robert Gibbs as global chief communications officer, in order to reboot the company's image.