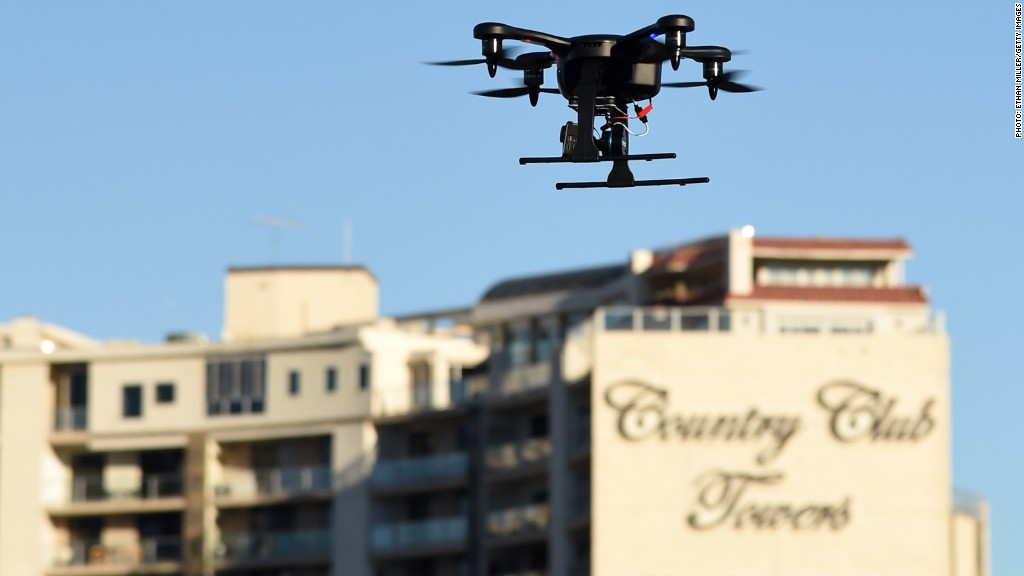 Some of the country's biggest news organizations are banding together on a new test of news-gathering drones.
ABC, NBC, The New York Times, The Washington Post, The Associated Press, and Reuters are among the 15 outlets that are on board for the research effort, which was announced on Tuesday.
The tests will take place in Virginia in a partnership with Virginia Tech.
The announcement shows how eager journalists are to get more drones in the air.
Many news organizations, including CNN, the parent company of this web site and which is not part of the coalition, are experimenting with new uses for drones -- filming breaking news, gaining new perspectives, verifying information -- and seeking government regulations that support those uses.
Other newsrooms are conducting studies with other partners. It's putting increasing pressure on the Federal Aviation Administration to relax current restrictions on drone usage.
The agency has introduced new rules, and it has also established six test sites for drone research. Virginia Tech is one of them.
CNN began to study drone operation in a project with the Georgia Institute of Technology in June 2014.
On Tuesday, the coalition of 15 outlets said it has been consulting with the FAA and Virginia Teach about the research test since mid-2014, as well.
The coalition also includes Univision, Fusion, Getty Images, Advance Publications (the parent company of Conde Nast), and several owners of local TV stations (Sinclair, Belo, Scripps, Gannett, Capitol Broadcasting).
The Associated Press's vice president and director of global video, Sandy MacIntyre, said the news outlets will be harnessing "this new technology to inform the world."
"This program will allow us to use these new tools safely and effectively while also benefiting from the many new angles of visual newsgathering," MacIntyre said, calling it a "great step forward in new storytelling."