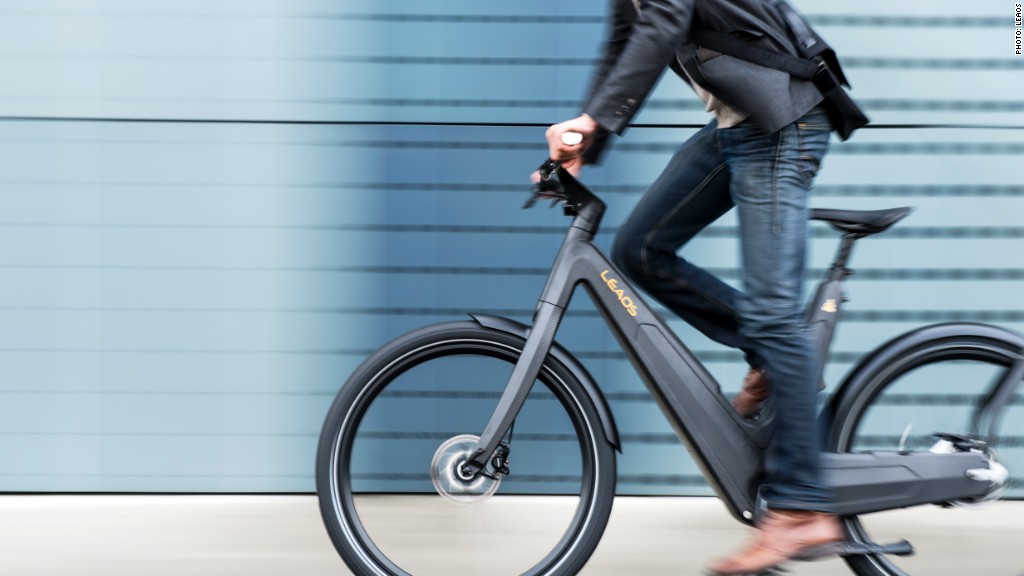 Move over commuters! These bikes are for billionaires.
Electric bikes, which cost as much as 40,000 euros ($45,000), are being snapped up by the super-rich, and a handful of European companies have popped up to meet the growing demand.
These battery-powered e-bikes allow riders to get up steep terrain without breaking into a sweat. Pedaling is optional.
Cheaper models are already popular with European commuters: More than one million are now sold in the region each year, according to analysts.
The startups are tapping into a new market of superyacht owners, who stow the bikes on their vessels and use them when they arrive in ports.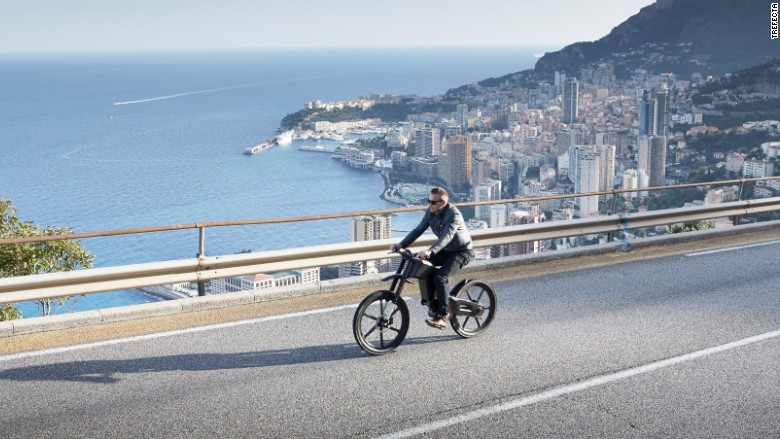 E-bike maker Trefecta has already sold 500 e-bikes since launching in March. Its product looks like a cross between a bicycle and a motorcycle, and prices start at 22,500 euros ($25,000).
Founder Haiko Visser said clients like his e-bikes because they are sleek, robust and easy to store away on yachts.
Sales in Europe may be healthy, but the real opportunity for growth could come in the United States. E-bike sales in the U.S. are running at roughly one-third of European levels.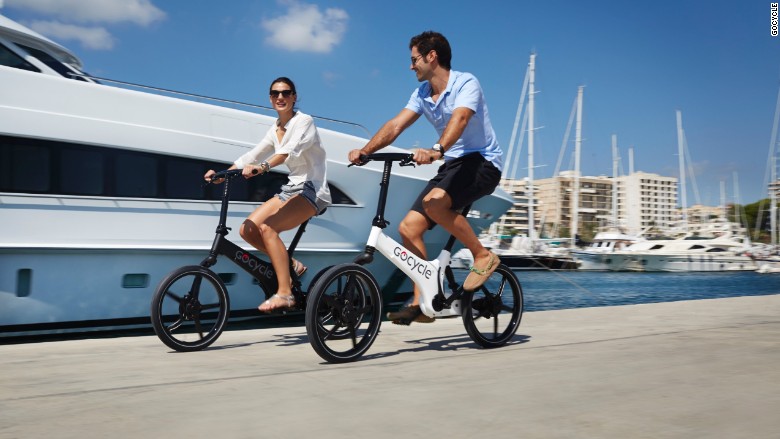 U.K.-based Karbon Kinetics, which makes the GoCycle e-bike, is also hoping to capitalize on growth in the U.S. market.
The company expects to sell about 2,500 GoCycles this year, up 60% from last year.
Prices for GoCycles start at $4,999 each.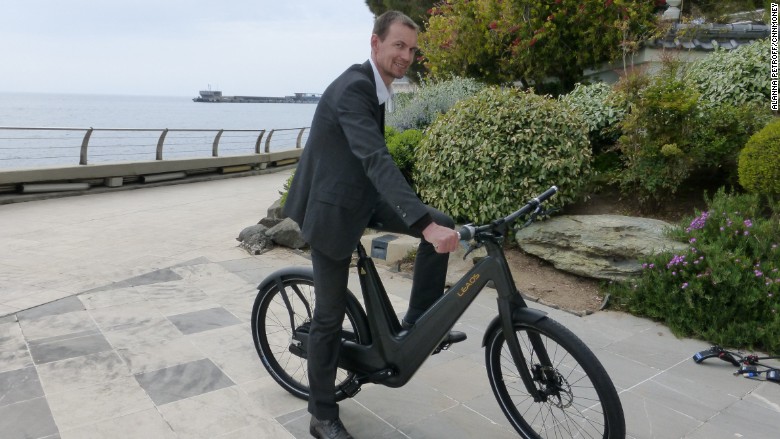 But you won't find these products in traditional bike shops.
Armin Oberhollenzer, founder of Leaos, promotes his e-bikes at car shows and design stores in an effort to reach ultra-rich clients.
Wealthy customers wouldn't dream of going into a normal bike shop, he says, so he has to get creative with product placement.
Oberhollenzer's e-bikes start at 6,800 euros ($7,600), but prices can go much higher if clients requests customizations. For example, Leaos can add Swarovski crystals, wood inlays and leather details to their e-bikes.