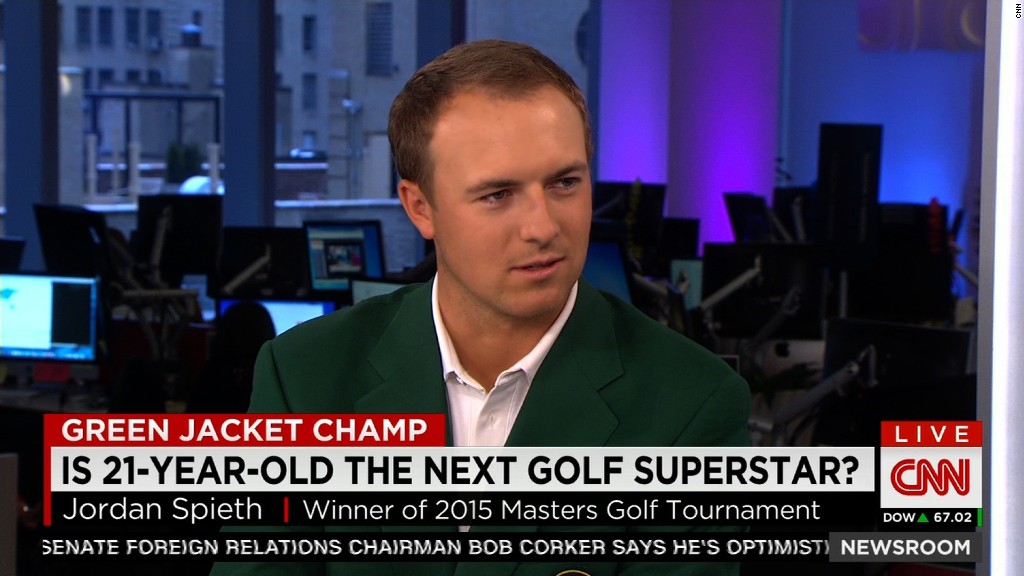 Good news for U.S. Open fans: You can bring your cell phone this weekend. Just do not use Periscope.
The U.S. Golf Association, which runs the tournament, is allowing cell phones for the first time.
Tournament "enforcement officers" will be on hand to make sure ringing phones don't disturb golfers in the middle of a shot.
But they will also be on the lookout for fans who live stream or post videos of the tournament with their phones.
The penalty is banishment from the tournament.
USGA officials will also be monitoring social media sites like Periscope and Meerkat, along with Facebook and Twitter, looking for fans that might stream or post video despite the ban.
"We offer three channels of live streaming of our own," said Janeen Driscoll, director of public relations for USGA. "We believe that's a much better viewing experience than having fans distribute videos."
The presence of cell phones at this weekend's tournament at Chambers Bay golf course, near Tacoma, Washington, marks the first time the USGA will be actively policing fan-generated videos.
But the association, as well as the PGA, which runs other big professional golf tournaments, have never liked the idea of fan video.
Related: Livestreaming scofflaws are tech's new innovators
All the sports leagues are concerned about protecting the rights of broadcasters who pay millions to show their games and events. But so far golf is alone in cracking down on fans who stream or post videos.
Major League Baseball, for instance, doesn't mind when fans post or stream videos that they shoot themselves, as long as they don't go too far.
"We fully understand that our fans want to video singular moments from our ballparks, and that there is a difference between this type of activity and posting play-by-play from a game," said Pat Courtney, an MLB spokesman.
The National Football League, which gets paid more rights fees than any other sport, says it is evaluating services such as Periscope and Meerkat. It currently does not have a formal ban on fan-generated videos.
It's not just fans who golf officials are cracking down on. Journalists, too, are not allowed to shoot videos from tournaments they cover.
The PGA, which oversees media credentials for golf journalists, pulled the credentials of golf blogger Stephanie Wie a month ago after she used Periscope to post a two-minute video of a practice round by Masters champion Jordan Spieth and some other golfers ahead of a tournament.
"It showed the players in a different and more relaxed atmosphere, which I think people enjoyed seeing," said Wei.
No network would ever want to broadcast the practice round that Wei posted, so there was no question of her stepping on a rights-holder's toes. Instead she said it's more a matter of the PGA wanting as much control as possible.
"They want to own and control their sanitized content," she said.
Related: Jordan Spieth is just what golf needs
But one group that has been getting away with using Periscope are some of the golfers themselves.
2010 U.S. Open champ Graeme McDowell disclosed to reporters that he and some of the other golfers have been posting videos they've been shooting during practice rounds. He said the feedback he's been getting from fans is that they like it.
"No one from the USGA has told me to turn it off yet, so I guess I'm going with the ask for forgiveness as opposed to permission," he said at a press conference which he was streaming with Periscope. "I think it can be a lot of fun if done well."
Mayweather-Pacquaio bout made Periscope the new Napster
-- CNN's Dan Moriaty contributed to this report