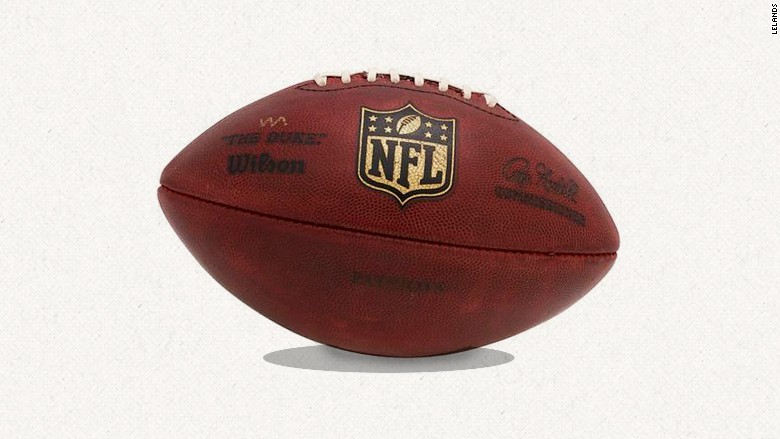 Tom Brady's ball is up for auction.
That's right, the infamous Deflategate ball is hitting the auction block. Bidding starts at $25,000.
"The ball that will live in infamy" goes on the block on July 18 at 9 p.m., according to Lelands, an auction house specializing in sports memorabilia.
Lelands said this is the "actual game ball" that was used in the AFC Championship Game on Jan. 18 when the New England Patriots slaughtered the Indiana Colts 45-7 at Gillette Stadium in Foxboro, Mass., before going on to win the Super Bowl.
The football is at the center of a massive controversy, since the Patriots have were accused of deflating their balls to gain an unfair edge.
An NFL investigation revealed that Patriots quarterback Tom Brady tampered with the game balls, or at least knew that they were compromised. He was suspended for four games - though he has appealed that ruling - and the team was fined $1 million.
Related video: Tom Brady suspended for four games
Lelands said this is "the actual touchdown ball handed by quarterback Tom Brady to LaGarrette Blount who ran it into the end zone for a touchdown. Blount dropped the ball while celebrating, where it was picked up by receiver Brandon LeFell who handed it to a fan in the stands."
The fan, who hasn't been named, is the one putting the ball up for auction.
"The historical importance off this piece cannot be understated," said Lelands. "It is the most topical piece of sports memorabilia that we can recall selling so close to the event itself."