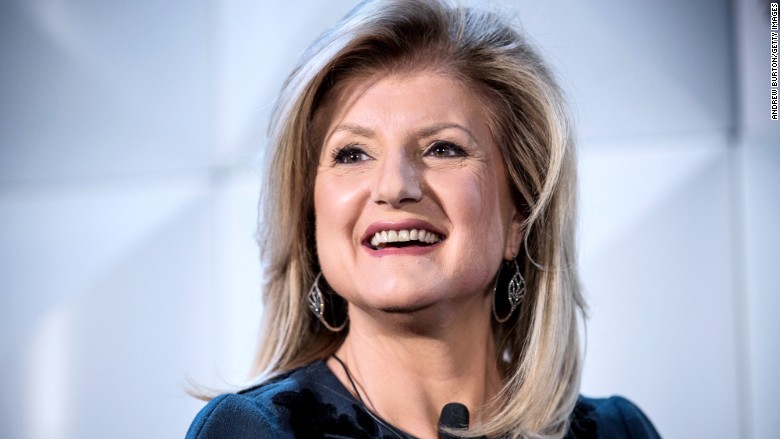 Forget about a Huffington Post without Huffington.
Arianna Huffington, the web site's namesake, president and editor in chief, told staffers on Thursday that she has signed a new contract that will keep her in place through 2019.
Her future with the site was called into question earlier this month when The New York Times reported that she had let her previous contract expire and hadn't signed a new one yet.
The contract talks were an obvious form of leverage at a time of corporate change. The Huffington Post's parent company AOL is in the process of being acquired by Verizon.
Huffington, who had been seeking a buyer for her Post, apparently wanted Verizon to commit to new investments for the web site.
In an internal memo on Thursday, Huffington said, "I am convinced that we will have both the editorial independence and the additional resources that will allow HuffPost to lead the global media platform shift to mobile and video."
Related: Will Huffington Post lose Arianna Huffington?
Related: Read Arianna Huffington's plan to 'dominate the industry'
She said this was an outgrowth of meetings and conversations with AOL CEO Tim Armstrong and executives at Verizon.
In the memo, Huffington described her new deal as "another 4-year contract to remain Chair, President and Editor-in-Chief of The Huffington Post."
And she reiterated her plan for growing The Post -- a plan that she recently outlined in a separate memo to her top lieutenants.
The Post, like many other major digital news players, would like to add more original reporting and video programming.
Huffington also mentioned in Thursday's memo that The Post will be "seeking out smart acquisitions and strategic investments that will bring in top talent and cutting-edge technologies to help accelerate our goals."