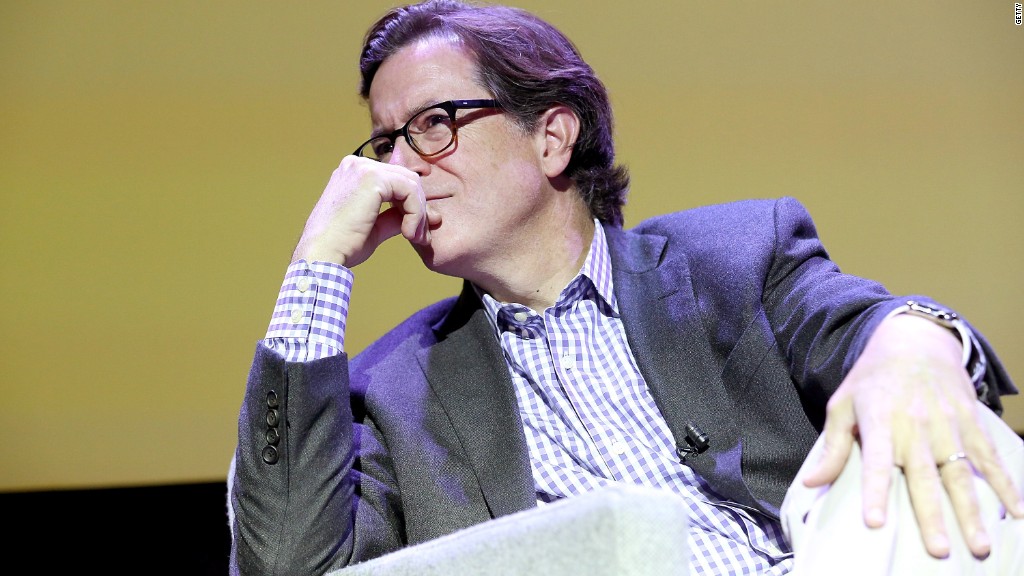 Stephen Colbert is showing his support for hometown Charleston following the murders at the Emanuel African Methodist Episcopal Church.
The future "Late Show" host joined thousands during a unity walk Sunday night on the city's Arthur Ravenel Jr. Bridge.
"Peace and Love and Unity in the Holy City," Colbert tweeted from the gathering along with a video that captured of hundreds of boats beneath the bridge.
Participants took photos of the comedian, who was dressed in a hat and shorts, waving to those also marching on the bridge. An estimated 10,000 to 15,000 gathered for the march, according to Charleston's The Post and Courier.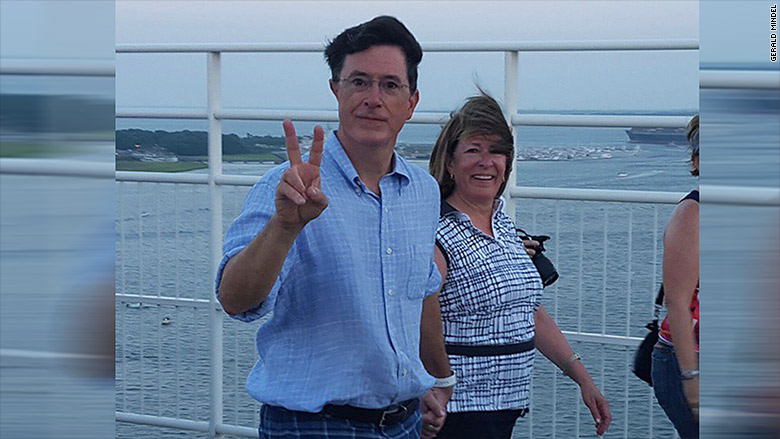 Colbert's presence at the event isn't out of the ordinary seeing that he grew up in Charleston. However, his public appearance is a far cry from his "Late Show" predecessor, David Letterman, who was rarely seen in public.
Also, Colbert's pride for his home state has been well documented.
Last month, he donated $800,000 to South Carolina public schools. That money helped fill requests for everything from erasers to dodge balls.
Related: Colbert's big gift to South Carolina schools
One of Colbert's former colleagues, Jon Stewart, made headlines following the Charleston killings when he opened last Thursday's "Daily Show" with a somber monologue saying he wrote "no jokes" for the broadcast.
"I have nothing other than just sadness, once again, that we have to peer into the abyss of the depraved violence that we do to each other in the nexus of a just gaping racial wound that will not heal -- yet we pretend doesn't exist," Stewart said at the time.
Colbert takes over CBS's "Late Show" on September 8.