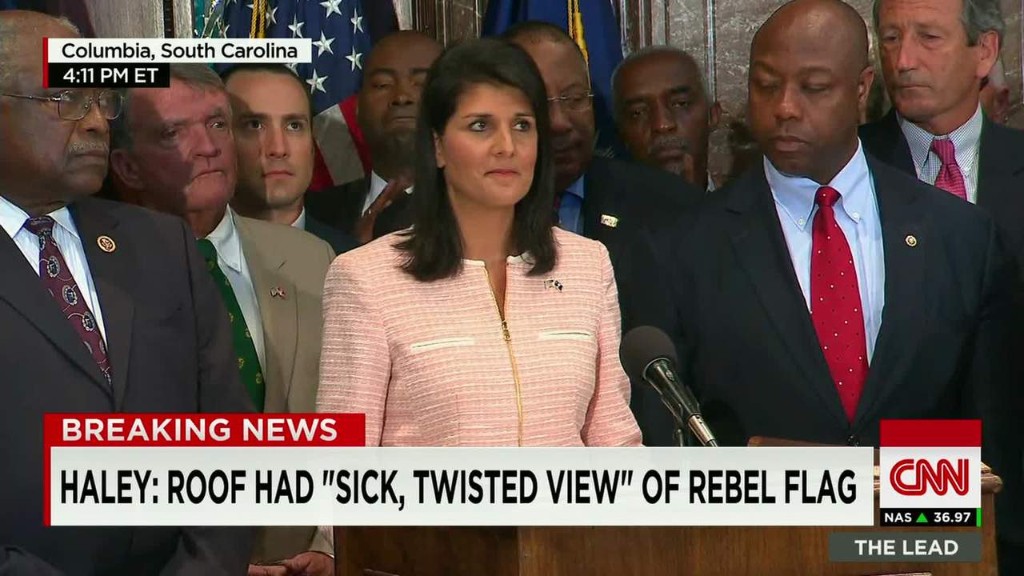 It seems like you can buy anything on Amazon. But there are actually a large number of products that the company doesn't allow in its online store.
Amazon (AMZN) has a list of 32 banned or restricted categories of merchandise, each with its own laundry list of specific items that can't be sold.
Many of the products that Amazon bans are illegal in many or all states. Think gun silencers, drugs and stolen goods. Others pose safety concerns, such as refrigerants, black powder, gasoline and snap caps. And other products serve dubious purposes, including cell phone jammers, drug paraphernalia and wiretapping equipment.
Some products tread a thin line that Amazon monitors closely. For example, alcoholic beverages can be sold -- but only by pre-approved sellers. Some lasers are allowed, but Amazon limits who can sell laser pointers on its site out of concern for customers' safety.
And some of the banned products are outright obscure. Sable antelopes, human body parts and media featuring pornstar Traci Lords created prior to May 7, 1986 are also prohibited.
Notably, Amazon also bans "offensive products," which include "products that promote or glorify hatred, violence, racial, sexual or religious intolerance or promote organizations with such views."
On Tuesday, Amazon followed other major retailers, including Wal-Mart (WMT) and Sears (SHLD), in banning sales of the Confederate flag. Google (GOOG) also announced it is removing the flag from its ads and Google Shopping. The Confederate flag has once again become toxic in the aftermath of a shooting last week at a historic black church in Charleston, South Carolina.
Amazon had more than 29,000 listings for Confederate flags, posters, knives and other memorabilia.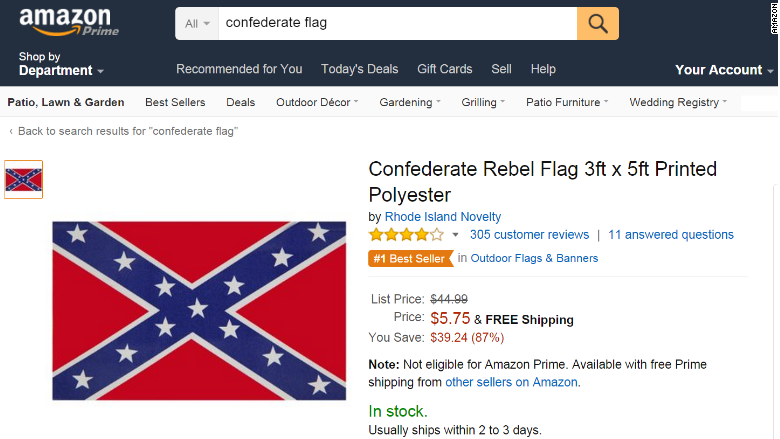 On its website, the company says that it "reserves the right to determine the appropriateness of listings on its site, and remove any listing at any time." Amazon also says it encourages customers to report listings that violate Amazon's policies
"We will investigate each report thoroughly and take any appropriate actions," the company said.
Despite Amazon's policies, banned items continually slip through. For instance, Amazon has had something of an on-again / off-again Nazi problem over the past several years. Though the company has banned Nazi flags, swastikas and other symbols, items keep popping up on the store.
As of the publication of this story, customers could still purchase swastika pendants, Nazi eagle emblazoned knives, SS armbands, swastika rings and Nazi propaganda signs.
Part of the problem is that the majority of items sold on Amazon are posted and delivered by third-party resellers, not by Amazon itself. The company uses a combination of computer algorithms, monitors and customer reports to stop banned items before they're listed. But some still get through the gates undetected.
"We work hard on this issue every day because we know that our customers trust that they are buying safe and legal products when they shop on Amazon.com," the company said.
--MJ Lee contributed to this report.