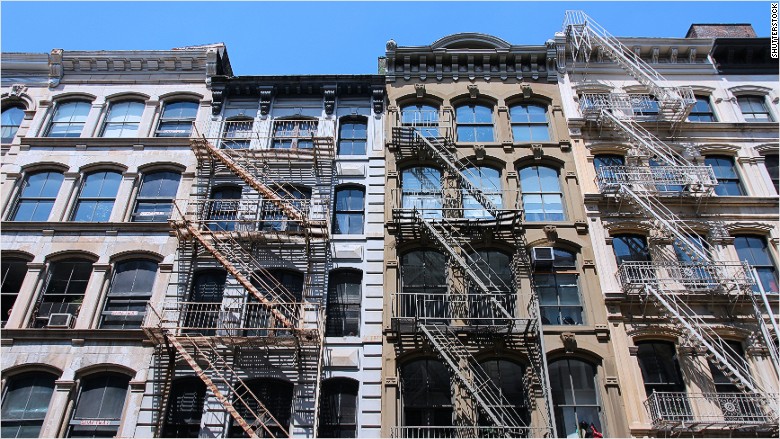 Making the rent is a common struggle for the poor. But it's becoming increasingly difficult among the middle class.
One in five renter households making $45,000-$75,000 a year are considered "cost-burdened," meaning they spend more than 30% of their income on rent, according to Harvard's State of the Nation's Housing 2015 report.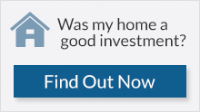 In the country's most expensive cities -- like San Francisco, New York and Boston -- almost half of renters making $45,000-$75,000 annually faced "disproportionately" high payments.
Rent prices have been rising faster than paychecks -- especially among the middle class. "Income growth for those folks has been especially weak," said Keith Gumbinger, vice president of HSH.com.
Related: Here's why your rent check is rising
As an increasing number of people are renting, vacancy rates have plummeted and rents are rising at twice as fast as overall inflation, according to the report.
That combination has made renting increasingly unaffordable for almost everyone.
"Renters of all incomes are having to spend more of their incomes on their rents," said Daniel McCue, senior research associate at The Joint Center for Housing Study of Harvard University. "In fact, cost burdens are becoming increasingly more common for higher-income renters."
Nearly half of renter households in the U.S. were "cost burdened" in 2013, Harvard's report found. Of those renters, more than 25% had "severe burdens," or contributing more than 50% of their income to cover their rent payments.
The median income among all renters is around $33,000, McCue said, while the median rent nationwide is $900 a month.
Low-income renters also continue to feel price pressure. "The cost burdens are so high for the lowest incomes, that they really can't rise anymore; they are at their limit," said McCue.
Regardless of income, having to spend more on rent means tradeoffs in other spending. "Across the income scale, renters who are cost burdened spend less on food, savings and health care," he said.
The number of homeowners has been dropping as more people favor writing monthly rent checks over mortgage payments. Families and older people have helped fuel the rental boom, along with higher income earners. People 55 and older made up more than 40% of renter household growth in the last decade, according to the study.
Do you prefer renting over buying a home? Tell us about it and you may be featured in an upcoming CNNMoney story.