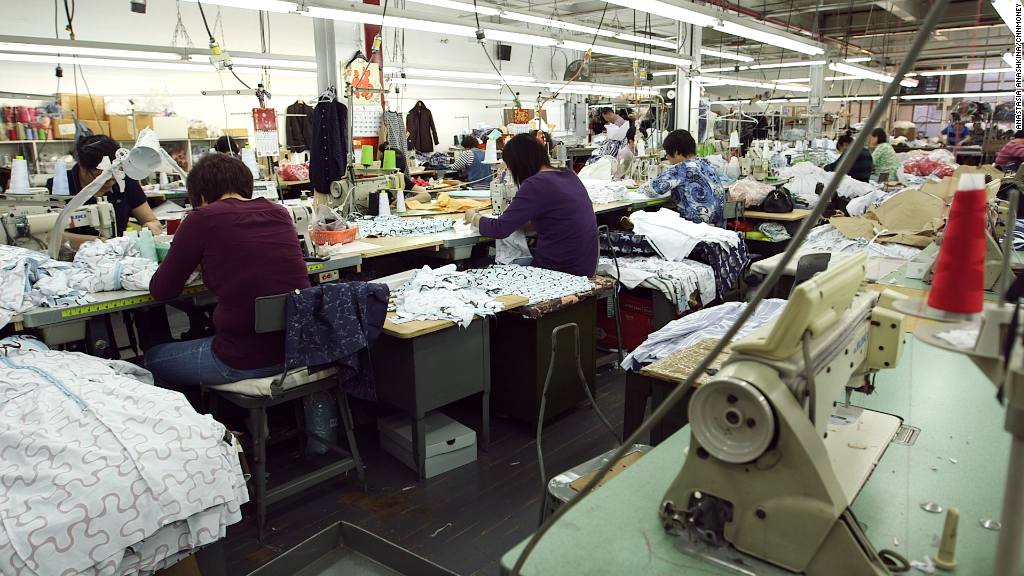 There's a tendency to think nothing is made in the United States anymore.
That couldn't be further from the truth, and it's partly thanks to people like Matthew Burnett.
Burnett, 30, is the co-founder of Maker's Row, an online database that aims to connect American manufacturers with entrepreneurs from all over the world.
The idea is simple: If you want to make something, you pay $20 a month to Maker's Row and you get access to a digital catalog of over 6,000 U.S. manufacturers. That includes contact info, reviews, photos and videos showcasing the factory's capabilities. It's a sort of searchable, sortable digital Yellow Pages for people who make stuff.
"We're trying to make manufacturing in the United States accessible," said Burnett, who's run the site since late 2012 with his co-founder Tanya Menendez. "There's no way you can compare producers overseas to producers here if you can't even find the manufacturers."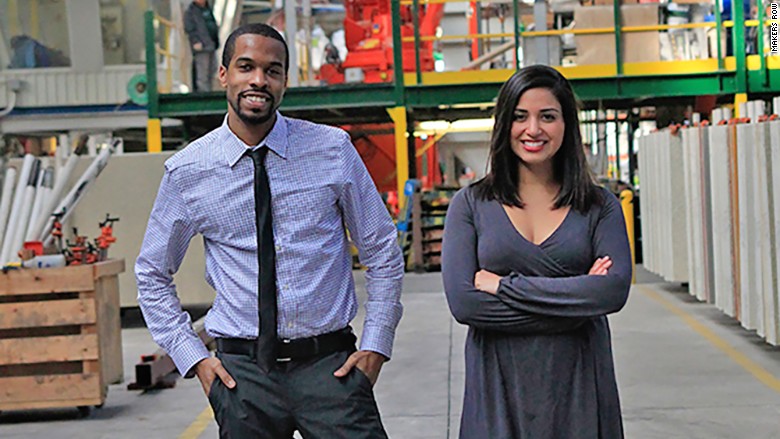 Burnett himself is an entrepreneur, and prior to Maker's Row he was running a company selling watches, leather goods and other accessories.
The idea for Maker's Row came after he got burned on a batch of watches he was having made overseas. The watches showed up with a defect, the producer wouldn't take them back and Burnett lost $20,000.
"I really wanted more control over the process," he said. But when he set out to find a domestic watchmaker, he was disappointed. "There was really no marketplace to find American manufacturers."
CNNMoney's Upstart 30: The Idealists
So he shopped the idea for Maker's Row around, raised $2.5 million in funding, and now has 17 employees at an office in downtown Brooklyn. Over 75,000 entrepreneurs from all over the world have subscribed -- though not all pay each month. Burnett estimates some 14,000 have actually signed contracts to produce with American firms.
In addition to quality control, a big advantage to making things in the United States is that products can often be produced faster and in smaller batches -- sometimes just dozens instead of thousands. This matters more and more in the world of fashion, where styles are rapidly changing.
As of now, the site focuses solely on fashion and furniture production -- two industries that have a strong presence in the United States. But there's plans to expand into other consumer goods, as well as open an online retail store where entrepreneurs can sell their wares.
CNNMoney's Upstart 30: The Funders
Burnett is riding a wave of interest in U.S. manufacturing that's also being driven by low energy prices and rising wages overseas.
While the sector doesn't employ nearly as many people as it used to -- largely thanks to automation -- over $2 trillion in goods were made in the United States last year, according to the National Association of Manufactures. That tied 2007 as the biggest year on record -- even adjusting for inflation. Chemicals, computer-related items, food and oil products topped the list.
Many of Burnett's subscribers tend to be smaller, specialty firms, though not all.
"At first, we thought it would just be small businesses," he said. "But we've had brand names as big as Wal-Mart (WMT) on the site looking for manufacturers to help them produce at scale."