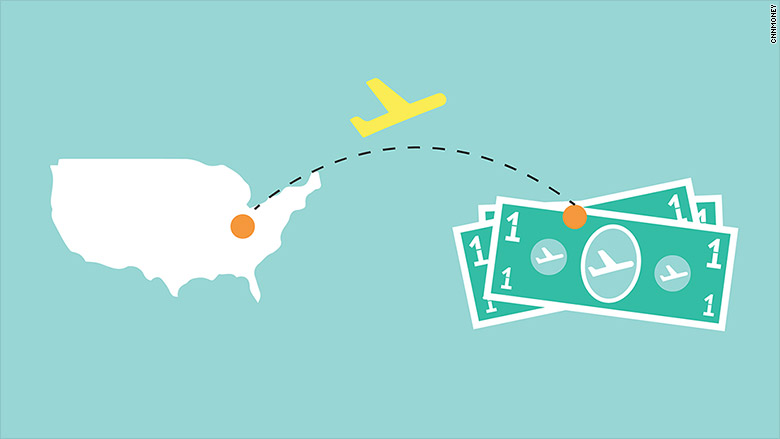 A penny, or $450, for your troubles? That's the business of AirHelp: getting fliers money for airline woes.
From delays to cancellations to overbooked flights, more than 26 million people experience airline grievances every year. More than 8 million of them are eligible for compensation as a result, but less than 2% get the money they're entitled to.
"When airlines say, 'Sorry, it's due to weather,' they have to prove it," said Nicolas Michaelsen, co-founder of AirHelp.
On overbooked flights, for example, many fliers are willing to accept vouchers. But they might actually be entitled to much more.
Related: Feds take on airlines over high ticket prices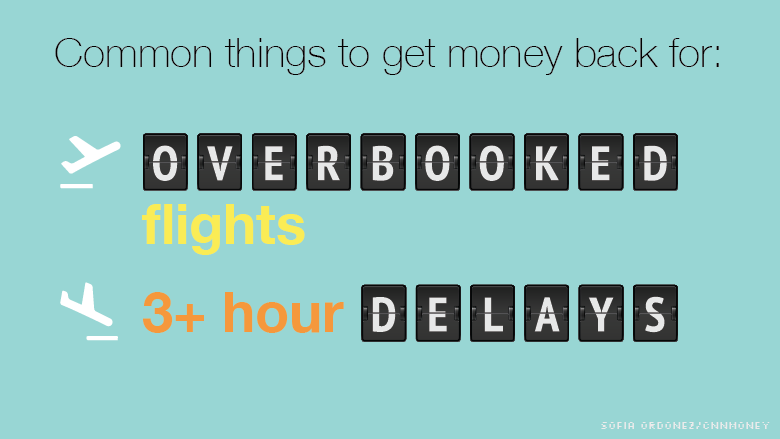 AirHelp has a fully automated system that deciphers the validity of a claim based on everything from flight info to air traffic control data.
By entering basic flight information on AirHelp's app or website, passengers can find out if they're eligible for compensation within minutes. (Or, there's an option to link an email account and AirHelp will keep constant tabs on whether you're owed money from a flight.)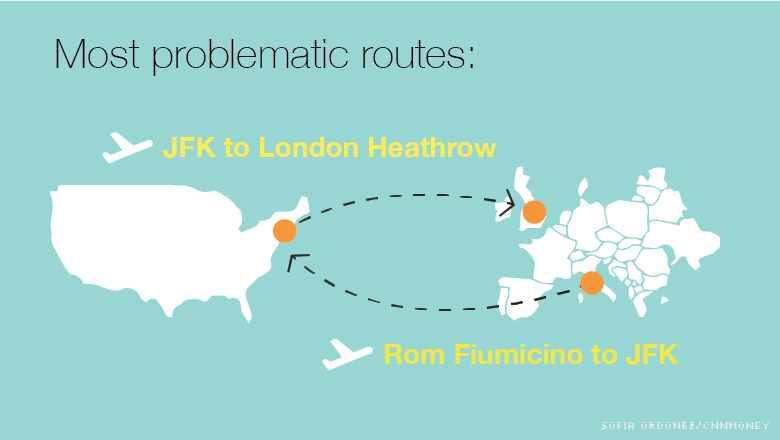 AirHelp launched in Copenhagen in 2013 but now operates in 17 countries. On average, customers get $450 per claim. AirHelp gets a 25% cut of the payout -- it only makes money when its passengers do.
CNNMoney's Upstart 30: The Funders
Completing the process can take 4 to 10 weeks. "Sometimes we get the money after two minutes. Sometimes we have to go to court to get it," said Michaelsen, 32, who is based in New York City.
That's why AirHelp, an alum of Y Combinator, has 15 lawyers on its 70-person team.
"When we open up a new country, we have to take a number of claims to court to show we're there and we mean business. Then when that's done, they respect [AirHelp] more," he said.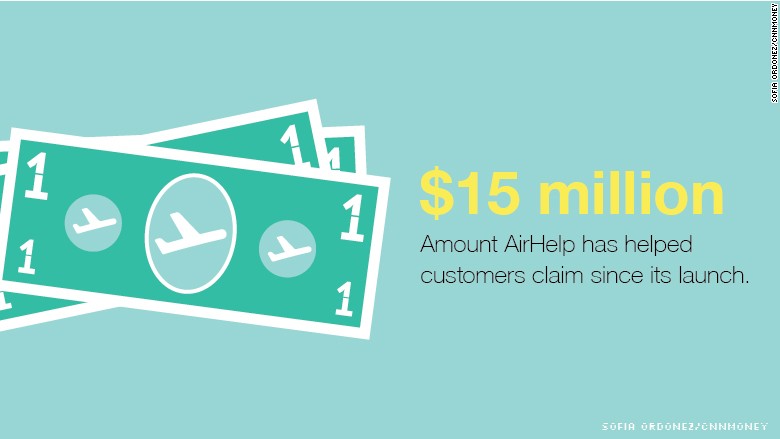 Fliers aren't the only ones who can benefit from AirHelp's technology.
Airlines could save an estimated $324 million a year if they used AirHelp to validate claims, said Michaelsen.
CNNMoney's Upstart 30: The Simplifiers
Airlines are manually processing claims, which takes time, resulting in a backlog. According to AirHelp, airlines owe passengers $10 billion in backlogged claims from the past three years. (Three years is the amount of time a claim remains valid.)
So, which airline has had the most claims filed against them? That's Ryan Air, according to AirHelp's data.
The friendliest carrier? Jet Blue -- it's the only airline with any mention of compensation in its contract of carriage.