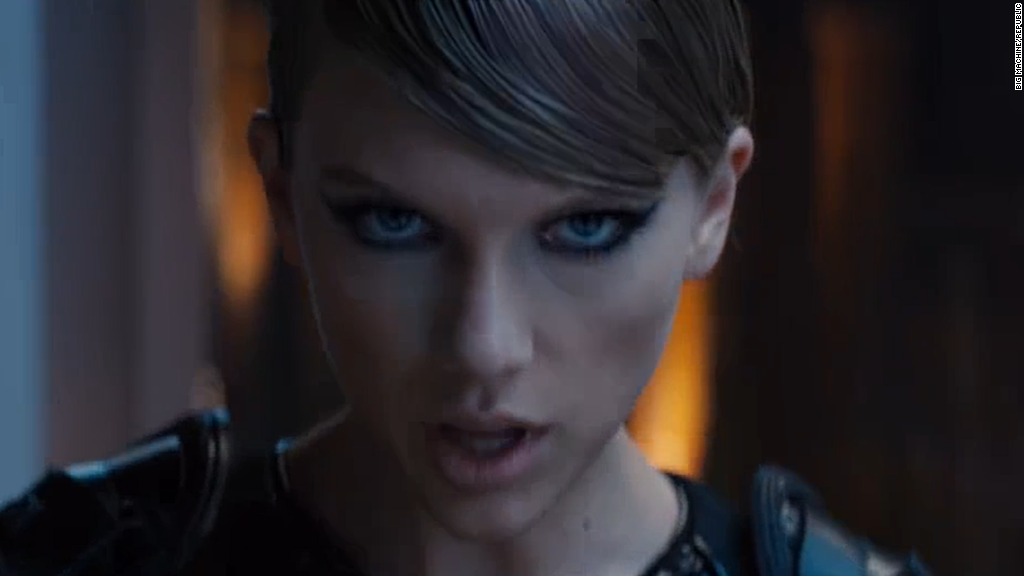 Welcome to Apple Music, "1989"... it's been waiting for you.
Taylor Swift on Thursday announced that she had dropped her opposition to release her latest album "1989" on Apple's new music streaming service.
The move came days after Swift blocked her multi-platinum album from the service to protest Apple for not paying recording artists during Apple's three month free trial.
Apple later changed its tune and agreed to pay the musicians.
"After the events of this week, I've decided to put 1989 on Apple Music... and happily so," Swift tweeted out to her nearly 60 million Twitter followers on Thursday.
"In case you're wondering if this is some exclusive deal like you've seen Apple do with other artists, it's not," she said in a series of tweets. In a third, she added, "This is simply the first time it's felt right in my gut to stream my album. Thank you, Apple, for your change of heart."
On Sunday, Swift wrote a blog post entitled "To Apple, Love Taylor" that explained why she was holding back "1989" from the service.
The post went viral and led to Apple executive Eddy Cue to tweet, "we hear you @taylorswift13 and indie artists. Love, Apple."
Related: Taylor Swift hits back at photog
Related: Why Taylor Swift can do what she does
Apple said on Thursday, "We are thrilled to offer Taylor Swift's entire catalog including 1989, along with over 30 million songs by other incredible artists when Apple Music debuts next week."
The news on Thursday brings a resolution to the tiff between the 25-year-old pop artist and the tech giant while also allowing the new Apple Music to stream one of the biggest albums in recent memory.
Swift's "1989" has sold 4.93 million copies in the U.S., according to Nielsen Music.
In November, Swift pulled her albums from Spotify due to a dispute regarding proper compensation for artists and streaming music.
Swift has yet to return to Spotify, but as for Apple it appears that this mini-break up has ended with a happy ending.