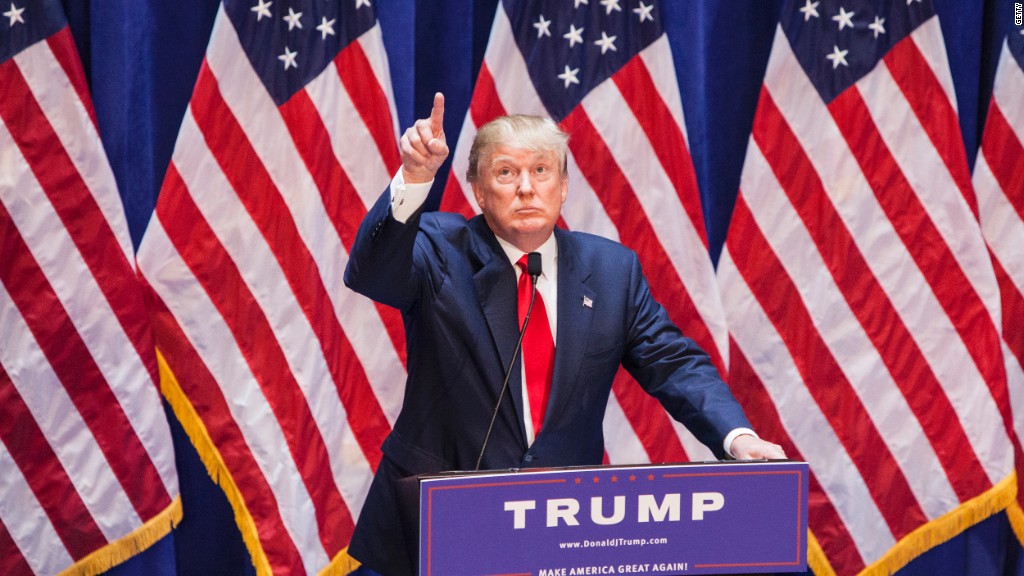 Donald Trump is a problem for NBCUniversal that has no easy solution.
A day after Trump vowed to sue Univision for backing out of the Miss USA Pageant, NBCUniversal is reviewing its contractual obligations with Trump.
Trump's racially-tinged remarks about immigrants -- calling Mexicans who cross the border "rapists" and "killers" -- have triggered widespread outcry and caused Univision to end its long-term deal to televise Trump's Miss USA and Miss Universe beauty pageants.
The other broadcaster of the pageants is NBC, and its ties to Trump go deeper. NBCUniversal and the Trump Organization jointly own the Miss Universe Organization. The deal dates back more than a decade.
So NBC now finds itself in the awkward position of being in business with a presidential candidate -- and not just any candidate, but the most controversial, incendiary one of them all.
An executive with knowledge of the matter confirmed that NBC is reviewing its contractual obligations in light of Univision's decision.
The Hollywood Reporter previously reported that "NBC is evaluating its commitment to the upcoming Miss USA pageant."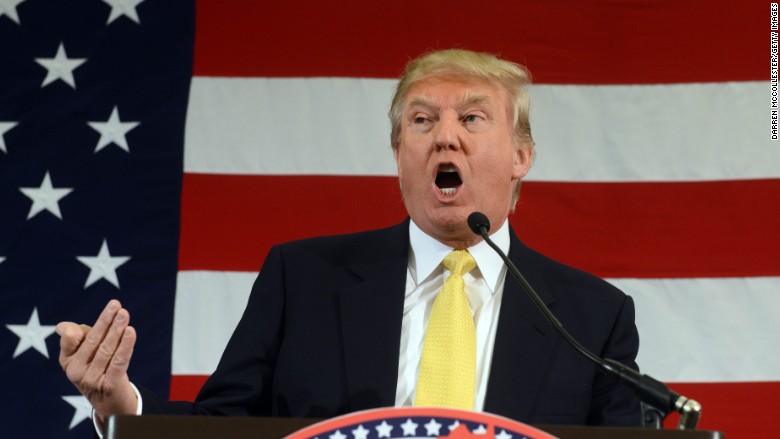 The pageant is scheduled to air on July 12, and NBC has already started promoting the broadcast. But the event now risks being tarred by Trump's offensive remarks.
In his speech announcing a run for president last week, Trump deplored immigrants from Mexico who are "bringing drugs, they're bringing crime, they're rapists." He added, "Some, I assume, are good people."
In response, Univision said, "We will not be airing the Miss USA pageant on July 12 or working on any other projects tied to the Trump Organization."
Trump doubled down on his opinion in interviews on Thursday after Univision severed its ties to his company.
He also threatened a lawsuit against Univision, which is the dominant Spanish-language network in the United States. In an interview on Univision's main rival, NBC-owned Telemundo, Trump said, "They have an ironclad contract to broadcast Miss USA and Miss Universe."
Related: Univision dumps Trump and Miss USA Pageant
Related: Jon Stewart giddy over Trump's presidential campaign
Related: NBC to re-evaluate Trump's 'Apprentice' role
He also said, "Univision called me and they apologized for what they're doing, because they felt so stupid and so guilty."
Univision declined to comment.
For now, NBC's only comment is a statement that distances itself from Trump, but doesn't sever any relationship with him.
"Donald Trump's opinions do not represent those of NBC, and we do not agree with his positions on a number of issues, including his recent comments on immigration," NBC said Thursday night.
NBC's newscasts have included that statement as a disclosure in news reports about the controversy.
Matt Lauer on NBC's "Today" show said Friday morning that the Miss Universe Organization is "caught in the middle."
Joe Scarborough weighed in on MSNBC's "Morning Joe."
"Donald Trump has been on a lot of stages -- but when you run for president of the United States, that's the biggest stage of all. And you make comments like this, there's going to be fallout," Scarborough said.
For now, NBC's Miss USA telecast is still on. Even if NBC wanted to back out or make a change, it might feel that it can't. After all, it does have a long-term contract with Trump.