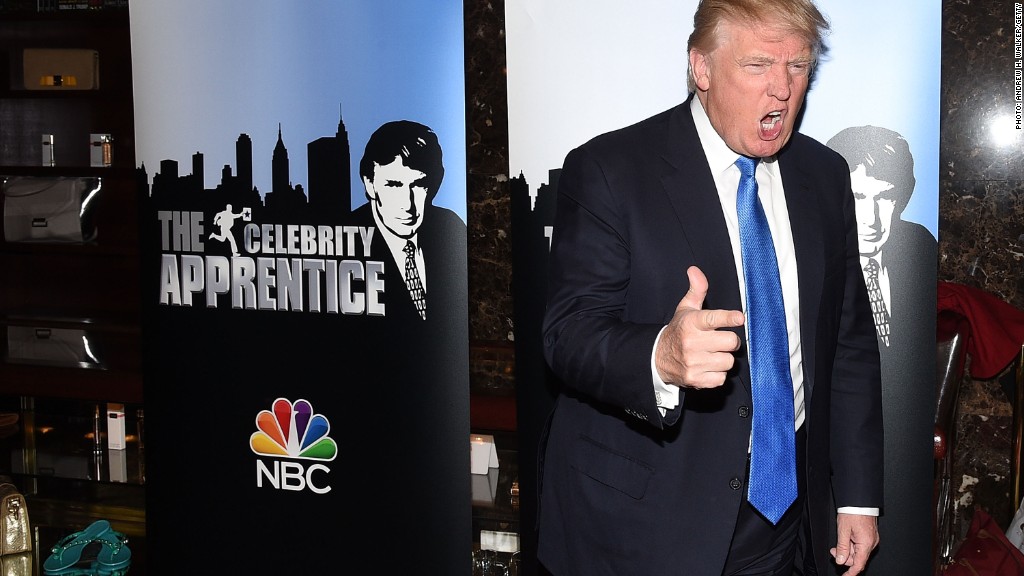 Univision CEO Randy Falco says Donald Trump is not telling the truth when he claims that "Univision apologized."
In an internal memo on Monday, Falco defended the Spanish-language broadcaster's decision to break off its ties to Trump.
"I made the decision to end business relationships with the Trump Organization simply because it was the right thing to do," Falco wrote in his first public comments on the controversy. "No one approached me, asked me or pressured me to take this action."
Univision struck a long-term deal with the Trump Organization earlier this year. Through the deal, Univision was going to broadcast the Miss USA pageant in Spanish on July 12.
But Trump's remarks about Mexican immigrants -- depicting them as "rapists" and "murderers," among other things -- created a furor and offended many of Univision's employees and viewers.
So Falco decided last Thursday to cancel the Miss USA telecast and break its contract with the Trump Organization, the joint owner of the pageant. (The other owner, NBCUniversal, did the same thing on Monday.)
After Univision backed out, Trump threatened to sue the company and said that "the Mexican government and others are putting tremendous pressure on Univision."
Falco sought to correct that conspiratorial line of thinking in his memo on Monday.
"There have been a number of ridiculous assertions bordering on the bizarre, made from different people, that the Mexican government put pressure on us, that we were under political pressure to hurt a Republican candidate's chances to the nomination, or that we were trying to assist other political candidates," he wrote. "None of this is remotely true."
Falco pointed out that Univision is a "U.S. based company."
And he added, "I can also assure you that we never apologized because we have nothing to apologize for."
That was apparently a retort to Trump's claims, most recently on Twitter on Sunday, that "Univision apologized" to him privately for the public break-up.
Falco explained his thinking this way: "We cannot be associated with insulting and intolerant speech that brands an entire community of Mexican immigrants in the U.S. as people who bring drugs, crime and rape into our country. To the contrary, as I said in our statement, we see first-hand the work ethic, love for family, strong religious values and the important role Mexican immigrants and Mexican-Americans have had and will continue to have in building the future of our country."
He continued, "We took this action because it preserves the dignity of our community and our employees and our relationship with them."