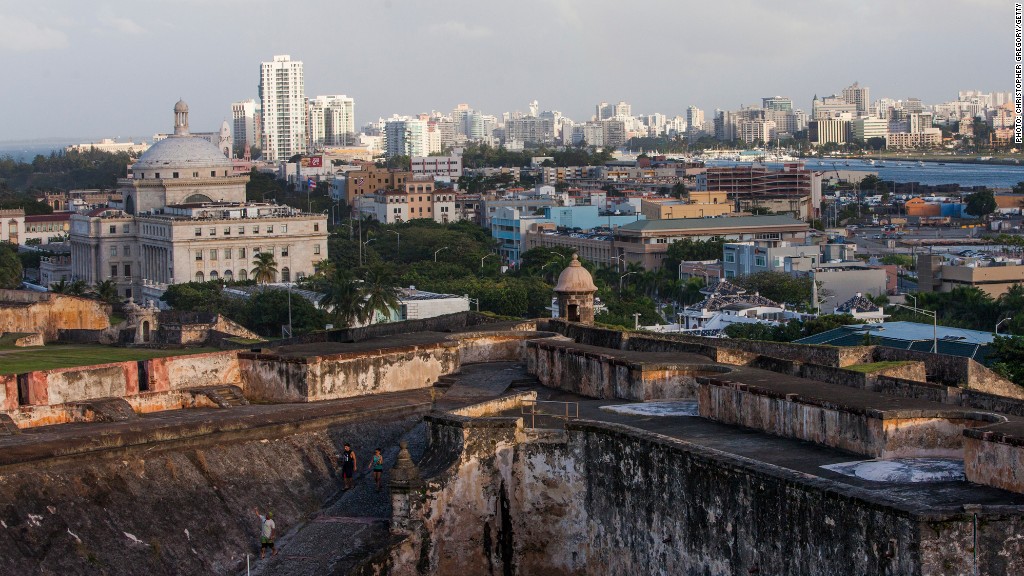 Puerto Rico can no longer make payments on its $73 billion in debt, according to Governor Alejandro Garcia Padilla, who warns the island is perilously close to entering a "death spiral"
"The debt is not payable ... there is no other option. This is not politics, this is math," Garcia Padilla told the New York Times in an interview published Sunday evening. "But we have to make the economy grow. If not, we will be in a death spiral."
The warning comes just one day before the governor is expected to release a report, conducted by former officials at the International Monetary Fund and the World Bank, that paints a very bleak picture of the commonwealth's finances. According to media reports, the governor will deliver a major speech Monday following the report's release.
Puerto Rico's economy has been in hot water for years, due to government overspending, high energy costs and dependence on debt. Now, the U.S. territory is dangerously close to default.
In an attempt to avoid a missed payment, the Puerto Rican government is now seeking concessions from its creditors, including deferring some debt payments, or extending the repayment schedule. It seems no one will emerge from this crisis unscathed: Garcia Padilla is now urging the island's creditors to "share the sacrifices."
One flashpoint is a $400 million debt payment that government-run electricity provider, PREPA, must make on July 1. It's a debt that PREPA almost certainly can't pay in total -- Moody's has rated the electricity company's bonds in the lowest possible category.
PREPA itself has about $9 billion in total debt -- by comparison, when Detroit went into bankruptcy, it shed $7 billion.
Related: Puerto Rico's terrible economy is causing a population exodus
Things have gotten so bad that Puerto Ricans of all social classes have left in search of jobs elsewhere.
Between 1980 and 2000, the average annual migration of Puerto Ricans to the mainland United States was 12,000 people. From 2010 to 2013 -- when the economy started tanking -- that figure jumped to 48,000 people per year.
Every time someone leaves Puerto Rico, it only exacerbates the situation. It shrinks the island's tax base, which the government needs to pay for itself and its debts. In recent years, the government just issued even more debt to pay off its current debt.
-- CNNMoney's Patrick Gillespie contributed to this report