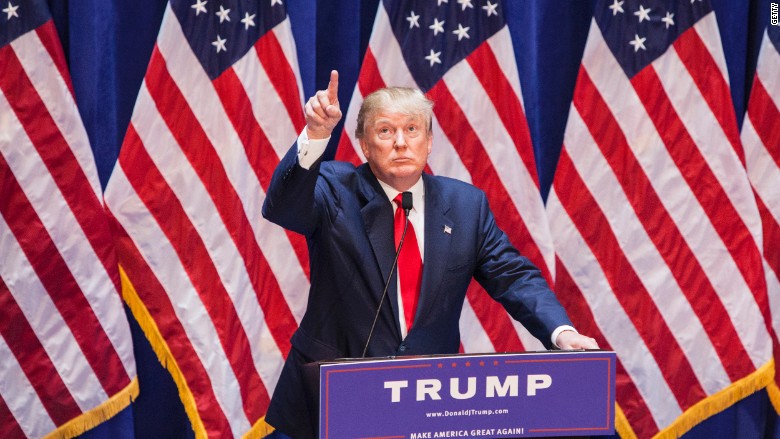 Univision is blasting a lawsuit brought by Donald Trump as "both factually false and legally ridiculous."
The billionaire businessman filed the $500 million lawsuit after the broadcaster decided not to air the Miss USA pageant over Trump's widely criticized remarks about Mexican immigrants.
In a lengthy statement on Tuesday, he accused Univision of engaging in a "politically motivated attempt to suppress Mr. Trump's freedom of speech under the First Amendment as he begins to campaign for the nation's presidency."
Univision, America's largest Spanish-language broadcaster, announced last week that it will end its deal with the Trump Organization that gave the network the rights to broadcast Miss USA in Spanish.
But according to the statement from Trump, who is a partial owner of both the Miss USA and Miss Universe pageants, Univision "is required to broadcast the pageant live" when it is held next month in Baton Rouge, Louisiana.
"We will not only vigorously defend the case, but will continue to fight against Mr. Trump's ongoing efforts to run away from the derogatory comments he made on June 16 about Mexican immigrants," a Univision spokeswoman said.
Related: Co-hosts withdraw from Miss USA pageant over Trump comments
Despite its decision to also sever ties with Trump, NBCUniversal appears to have escaped the mogul's legal wrath -- so far.
The company announced Monday that it will end its business relationship with Trump. The decision means that Miss USA will not air on NBC, and Trump will no longer appear on the network's reality show, "Celebrity Apprentice."
Trump said Monday that he might sue NBC. His statement on the Univision lawsuit blasted both Univision and NBC for abandoning "fifty one wonderful young women who have come from all over the United States to pursue their dream of being crowned Miss USA."