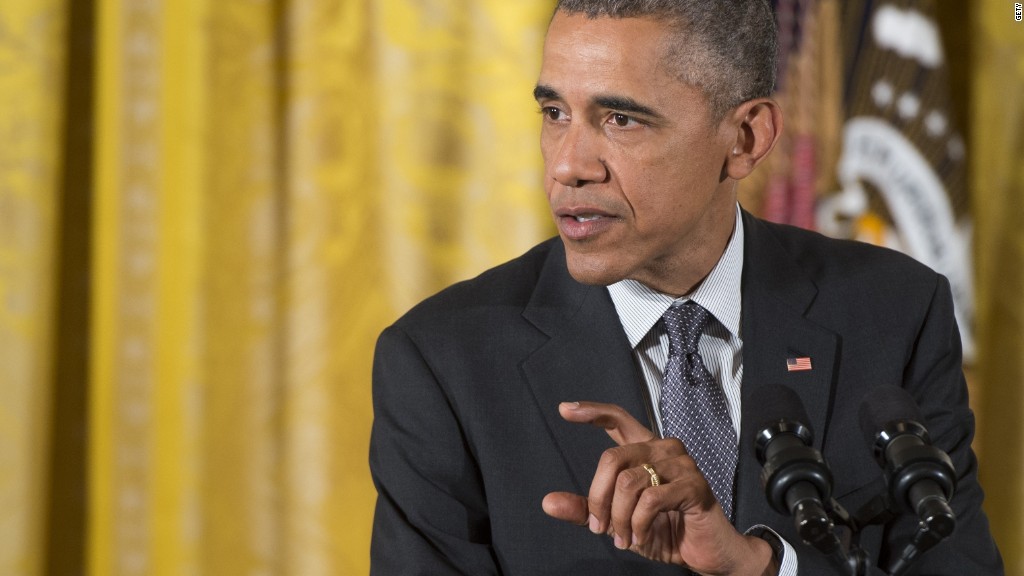 Workers could lose benefits. Schedules will be less flexible. Employers can't afford it.
These are just a few reactions that major business trade groups expressed in response to newly proposed federal rules for expanding overtime pay.
The White House has portrayed the new overtime rules as good for the middle class, many of whom work long hours without additional pay.
The biggest change on tap: a near doubling of the level of income threshold below which workers will be automatically eligible for overtime pay if they work more than 40 hours a week. That will affect millions of workers who currently make between $23,000 and $50,000 who are currently considered exempt from overtime because of their managerial duties.
But three of the country's most powerful business lobbies issued statements Tuesday arguing against the proposed changes won't necessarily mean bigger paychecks for middle-class workers.
Related: Obama wants to make millions more workers eligible for overtime
"Supporters of these regulations say they want to increase Americans' take-home pay, but these sweeping changes to the rules could mean anything but," said Angelo Amador, senior vice president of Labor and Workforce Policy at the National Restaurant Association. "If these regulations stand, that mobility and adaptability of employee schedules, which makes our industry appealing, will be severely diminished."
The U.S. Chamber of Commerce warned the change would mean many newly eligible workers could lose out on the privileges that may be associated with being a salaried manager who is exempt from overtime.
"Many reclassified employees will lose benefits, flexibility, status and opportunities for advancement. This change is another example of the administration being completely divorced from reality and adding more burdens to employers and expecting them to just absorb the impact," said the Chamber's Senior Vice President of Labor, Immigration, and Employee Benefits Randy Johnson.
Related: 4 ways the new overtime rules may affect your paycheck
The National Retail Federation made similar points but also suggested that many businesses won't be able to pay workers more than they are currently.
"There simply isn't a magic pot of money that lets employers pay more just because the government says so," said David French, NRF's Senior Vice President for Government Relations.
The new rules will be subject to a 60-day public comment period. The Labor Department expects the final rule to go into effect in 2016.