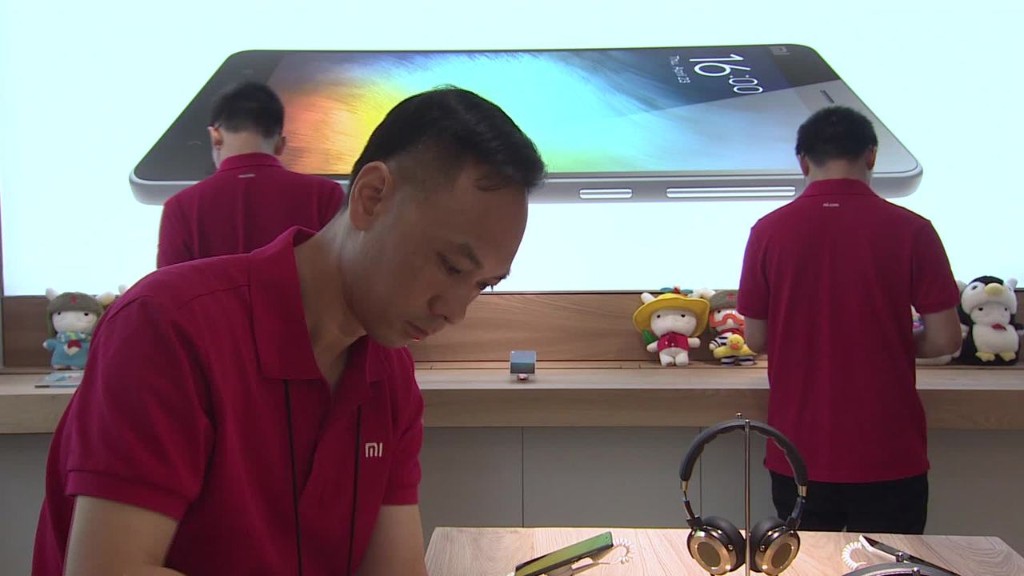 Xiaomi is heading to Brazil to sell its smartphones outside Asia for the first time.
The Beijing-based company introduced its Redmi 2 phone on Tuesday in Sao Paulo, which will go on sale for 499 Brazilian real ($160) on July 7. Xiaomi phones sold in Brazil will be manufactured locally in partnership with Foxconn, a Taiwan-based tech firm.
Other popular Xiaomi products will also be available for purchase, including its fitness band and portable mobile charger.
"I strongly believe that Redmi 2 will be a game-changer in the Brazilian market, offering consumers a quality option never seen before in this price category," said Xiaomi vice president Hugo Barra. "And this is only the start of our journey -- as our business in Brazil grows, we will be bringing in a greater variety of exciting Mi products."
The Latin American venture is the latest sign of Xiaomi's global ambitions -- last year, the company sold over 61 million handsets. Founded in 2010, Xiaomi has quickly wrestled its way to the top of the smartphone rankings in China. Along the way, its low-cost products have attracted a cult following.
Xiaomi -- which means "little rice" in Chinese -- primarily sells its products online, rather than in brick-and-mortar shops, which helps to keep costs low.
But critics are quick to point out Xiaomi products look a lot like Apple's. The company operates about 20 showrooms in Hong Kong and China that also draw on iconic Apple store features. Its CEO, Lei Jun, sometimes wears black turtlenecks and jeans at product launches, much like Apple founder Steve Jobs.