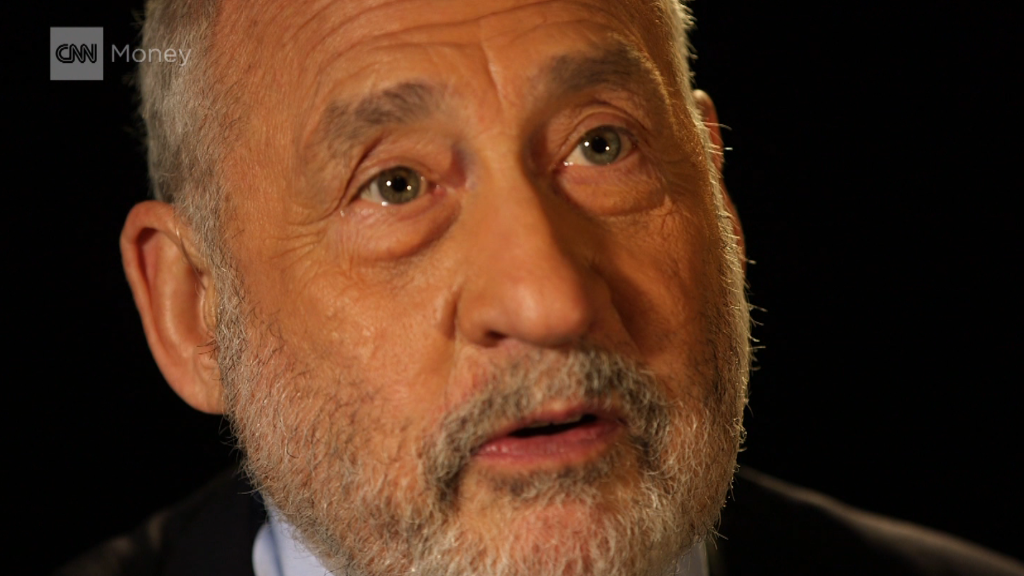 The American Dream has fallen on some hard times in recent years. But there are still some folks out there who believe in it.
Blacks, Hispanics and Asians are more likely to feel the American Dream is alive and well, according to a new The Atlantic/Aspen Institute survey.
Whites, on the other hand, are far more likely to think that the American Dream is suffering.
This might seem surprising to some, especially with the recent escalation of racial tension in the U.S.
"The election of President Obama and the policies he's enacted have changed a lot of attitudes in the African-American community about their future and the country's," said survey co-author Mark Penn, chief insights officer at Microsoft and a former pollster for President Clinton. "There's no question this is a fundamental change from what we saw in the country five to 10 years ago."
The optimistic views of people of color are evident throughout the poll, which was conducted by Penn Schoen Berland. More than 8 in 10 feel that they are living the American Dream or can in the future, compared with fewer than 7 in 10 whites. And they are more likely to believe that the American Dream is achievable if they work hard for it.
The one place their rosy outlook stumbles is when asked whether their race impacts their ability to achieve the American Dream. Only 8% of whites and 20% of Asians feel their race hinders them, while 57% of blacks and 30% of Hispanics do.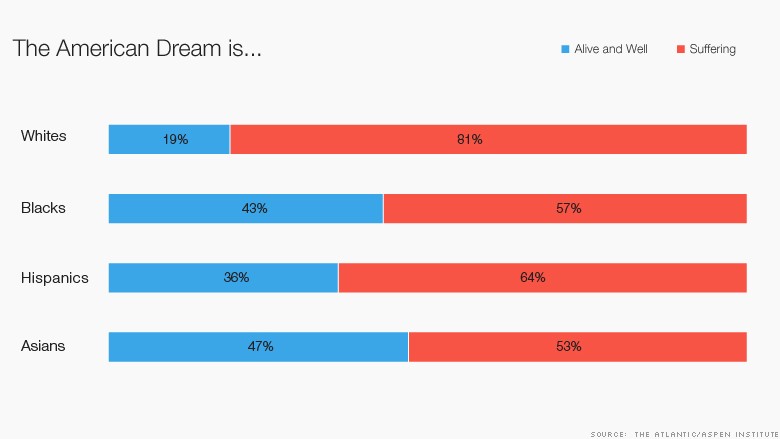 Related: What is the American Dream?
Share your story: Do you think the American Dream is attainable?