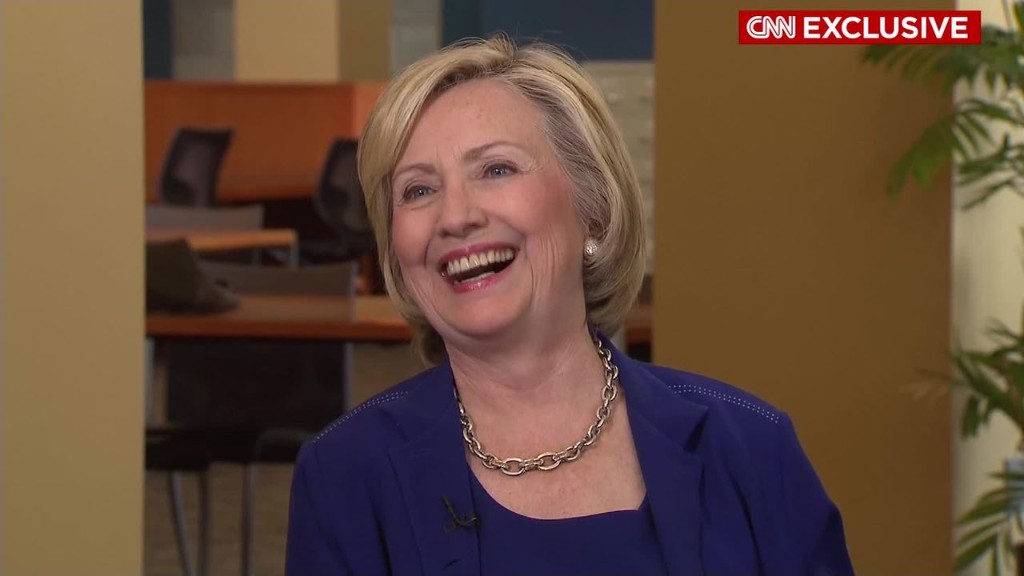 A woman should have her own piece of U.S. currency, Hillary Clinton said in an interview with CNN, and making her share space on the $10 is "second class."
Clinton wouldn't name the woman she thinks should be on the redesigned ten, but she bashed Treasury Secretary Jack Lew's decision to keep Alexander Hamilton's portrait and make the leading lady share space.
"I don't like the idea that as a compromise you would basically have two people on the same bill," Clinton told CNN's Brianna Keilar. "That sounds pretty second class to me."
See Hillary Clinton's first nationally televised interview of her presidential campaign
She said the Treasury should have opted for a redesign of the $20 bill, saying it would be a more "appropriate" pick.
The twenty was the denomination of choice for lobbyists and lawmakers who campaigned to put a female face on U.S. money earlier this year.
That bill features Andrew Jackson, who lobbyists pointed out was opposed to the federal banking system and was partly responsible for the Trail of Tears in which thousands of Native Americans were displaced to present-day Oklahoma. Many died during the journey.
Related: Ben Bernanke is 'appalled:' Keep Hamilton on the $10 bill
The $10 bill, however, was already slated for a redesign and security update, and Lew said he wants that design to include a woman, in part because the new design will be unveiled in 2020, the 100th anniversary of the amendment granting women the right to vote.
But he didn't want to do it at Hamilton's expense. As the first Treasury Secretary and a pioneer of the federal financial system, Lew said Hamilton is too important to disappear from paper money.
But Clinton isn't the only one who disagreed. When Women on 20s -- the advocacy group that launched a popular campaign -- posted about the Treasury's announcement on Facebook, angry comments flooded in.
"Placing a woman on a bill with Alexander Hamilton makes the same sexist statement that our currency has made all along - that a woman cannot be independent or important without a man," one commenter wrote.
Social media users and even Ben Bernanke have also weighed in with their critiques, but Lew has the final say. He's hearing out public opinions now via a website and social media hashtag (#TheNew10) before picking the woman later this year.
Lew has also suggested there could be two versions of the new $10 bill, one with Hamilton and one that stars a woman.